Former Starkey President sentenced to 7 years in prison for defrauding $15 million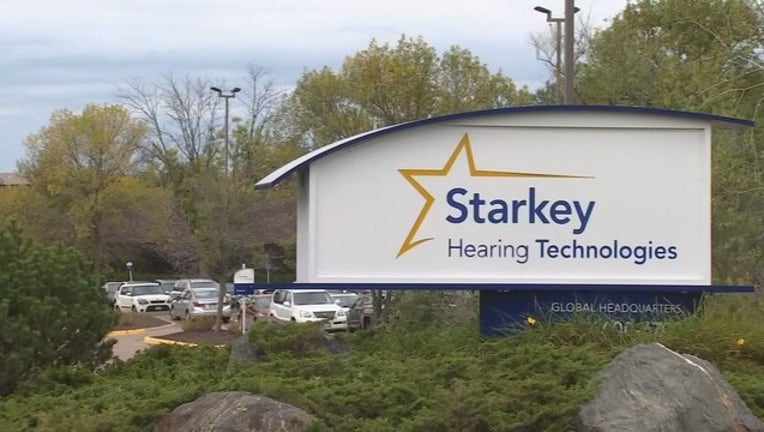 MINNEAPOLIS (FOX 9) - The former President of Starkey Laboratories, who was convicted for stealing more than $15 million from the company, was sentenced Wednesday to seven years in federal prison.
Jerome Ruzicka, 62, of Plymouth, was sentenced in the U.S. District Court in Minneapolis after the nearly 8-week trial.
He was convicted on four counts of mail fraud, three counts of wire fraud and one count of tax fraud. Ruzicka will receive one year of supervised release and will have a restitution order in addition to the 84-month sentence.
Co-defendants W. Jeffrey Taylor, 57, Jeffery Longtain, 59, and Scott A. Nelson, 60 will be sentenced Thursday.
As for Ruzicka, U.S. Attorney Erica H. MacDonald said he abused the trust of his employees.
"The defendant served as the President of Starkey Laboratories and had the confidence and trust of the company's owner and its employees," she said. "Mr. Ruzicka abused that trust when he stole millions of dollars through a brash and complex fraud scheme. The sentence imposed today marks the end to a long and meticulous investigation and trial." 
"It is unfortunate that Ruzicka misused his position of trust over a period of years to steal millions from a company that does so much to give the gift of hearing to so many people in need," said Special Agent in Charge Jill Sanborn of the FBI Minneapolis Division. "Corporate fraud has far-reaching negative effects on so many institutions and individuals and that's why the FBI continues to work tirelessly with our criminal justice partners to detect corporate fraud and hold those responsible to account for their crimes."
"Today's sentence illustrates that regardless of your economic status, financial fraud on any level is still a crime, and criminals will be held accountable for their actions. Postal Inspectors will continue to protect the integrity of the U.S. Postal Service and aggressively investigate those cases where the U.S. Mails are used to defraud individuals and businesses of money and property," said Lesley Allison, (Acting) Postal Inspector in Charge for the Twin Cities Field Office, Denver Division.  
At trial, prosecutors proved Ruzicka and Taylor controlled a sham entity called Archer Acoustics that Taylor said was a Starkey affiliate. This allowed him to secure discounted prices on hearing-aid components. According to the U.S. Attorney, they obtained at least $600,000 in profits, commissions and rebates using this practice.
Also, the convicted parties used another scheme through a retail affiliate called Northland Hearing Centers. They would acquire and operate retail hearing aid establishments. The parties awarded themselves restricted stock in the company and then paid themselves approximately $15 million in exchange for terminating the restricted stock grants.
Additionally, Ruzicka embezzled $200,000 from Starkey under the guise of "officer's insurance," which he used to pay his state and federal income taxes. Ruzicka also stole a $119,000 Jaguar automobile. 
"With the sentencing today and others to come, we are thankful to be nearing the conclusion of this matter. We are continuing to focus on the bright future of our business," said Thomas Ting, General Counsel, Starkey Hearing Technologies.