Florida woman helps identify father as murder victim, 37 years later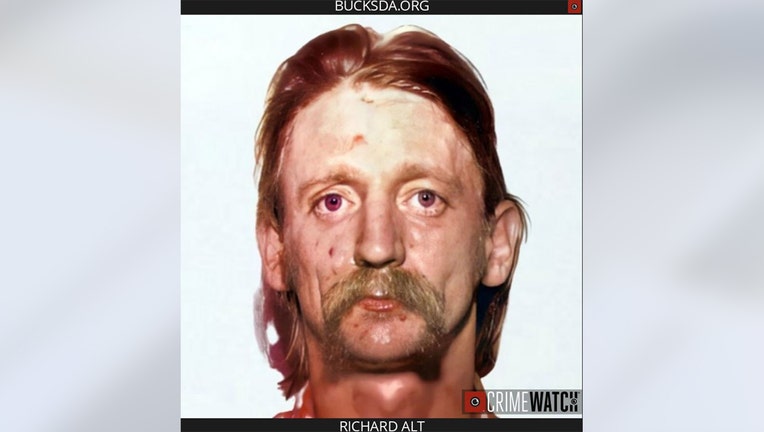 article
DOYLESTOWN, Penn. - A skull found nearly four decades ago on the banks of the Delaware River has been identified thanks to advanced forensic testing which matched a man's remains to his daughter, who currently lives in Florida. 
Using forensic genetic genealogy, the investigation found that the skull belonged to Richard Thomas Alt, who was 31 years old when he was reported missing to the Trenton Police Department in early 1985. 
At the time of his disappearance, Alt and his girlfriend were suspected homicide victims in New Jersey. Her body was discovered in April 1985 in the Delaware River; Alt was last seen on Christmas Eve in 1984 by his parents. 
"I can't even imagine wondering and worrying about a lost family member for even a day, let alone for 37 years. That wait is now over for Mr. Alt's family," Bucks County District Attorney Weintraub said in a statement Monday. "I'm just glad that we could give them some peace of mind with this identification, and the eventual return of his remains to his family." 
Police originally launched an investigation in June 1986, after the human skull was found by a fisherman on the banks of the Delaware River near the Morrisville boat ramp, according to officials. 
The fisherman brought the skull to police, but it would not fall into the possession of county detectives until October 2019 during a probe of a homicide investigation. 
The Bucks County Coroner's Office entered the skull into the National Missing and Unidentified Persons System (NamUs) database, and last year, detectives retrieved the skull from the Coroner's Office and sent it to Othram, Inc. in Texas, for forensic genealogy testing. 
Earlier this year, officials from Othram contacted detectives and told them they found a possible match to the skull on a public genealogy database where users can upload their DNA profile. A subsequent test comparing a 49-year-old woman's full DNA results with Alt's and confirmed a parent-child relationship. 
The woman told Detectives she was 11 years old when her father, Richard Thomas Alt, went missing in Trenton. 
"This would not have been possible but for the technical expertise that Othram provided to us, for free," Weintraub said. "I hope that this powerful combination of technology and genealogy becomes the template for solving cold and current cases now and in the future." 
RELATED: Woman's DNA test reveals her biological father is wanted by the FBI for murder of wife, children
Alt's case was never solved. Authorities said they consider their investigation into Alt's death and disappearance "closed due to lack of evidence of any crime being committed in Bucks County."
This story was reported from Los Angeles.