Firefighters give tips to prevent wildfires in Minnesota this spring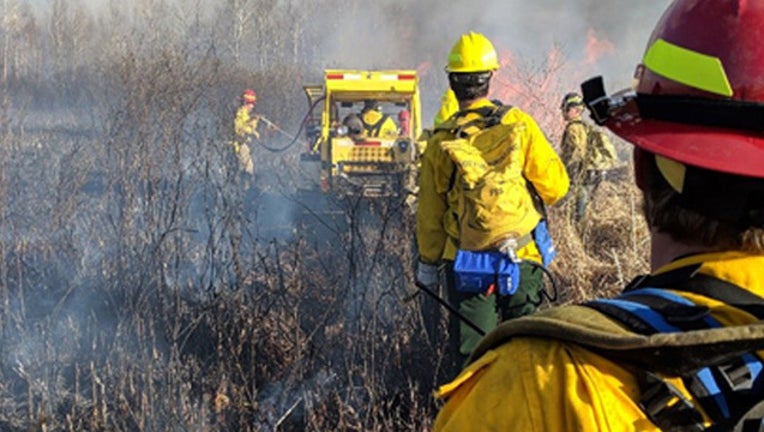 article
(FOX 9) - Minnesota officials are warning residents to remain cautious outdoors this spring as the dry materials left behind by winter are ripe for causing wildfires.
The dry grass, leaf litter and debris uncovered by the melted snow act like fuel that can quickly turn into a wildfire, the Minnesota Incident Command System said in a release Wednesday.
The MNICS consists of a number of agencies including the Minnesota DNR and the State Fire Chiefs Association. The group is hoping the public takes its advice to keep small fires from turning into wildfires this spring.
"What may seem like a harmless debris cleanup or an evening campfire can easily escape," the MNICS said in a release. "Escaped wildfires threaten property and can result in injuries or worse.
"Every year we get reports of people suffering burns from an escaped fire because they thought they could control the fire on their own," added Ron Stoffel, Minnesota Interagency Fire Center. "These injuries are preventable. If your debris burn or campfire escapes, or you spot a wildfire, call 911 immediately."
Even in cool or damp conditions, wildfire conditions remain high in Minnesota, especially in northern Minnesota. Because of that, fire crews are prepared for wildfire season.
The MNICS recommends the following tips to stop wildfires:
Keep flammable material at least three feet from open flames.
Attend to your campfire at all times.
Keep a handy source of water ready.
Stir the ashes until the campfire is completely out.
Most of all, the MNICS says to call 911 if an open fire escapes.