Fire destroys historic building in Mazeppa, cause under investigation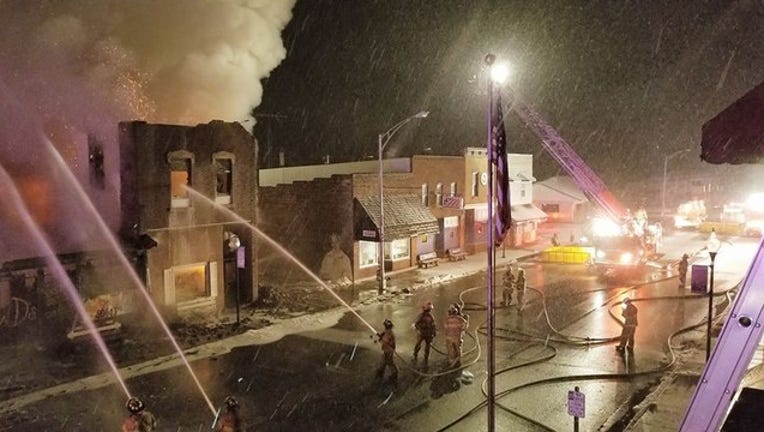 article
MAZEPPA, Minn. (KMSP) - Investigators are still working to determine what caused a fire that destroyed a historic building in downtown Mazeppa, Minnesota early Sunday morning. 
Firefighters responded to WD's Bar and Grill on Main Street at 3:44 a.m. When they arrived, the building was already engulfed. 
Fire Chief Brandon Goranson said the three-story building, built in the late 1800s, is a total loss. The neighboring apartment building is also a total loss. 
No one was in the bar at the time. The residents of the two apartments next door were evacuated. 
Part of the building collapsed during the fire, taking down a power line. More than 600 homes in the area were without power for about six hours, Goranson said.  
The Zumbrota Fire Department, Zumbro Falls Fire Department, Pine Island Fire Department and Oronoco Fire Department all assisted in putting out the blaze. 
The State Fire Marshal's office is investigating the cause of the fire.