Final Year: 2019 All Hockey Hair Team Winners announced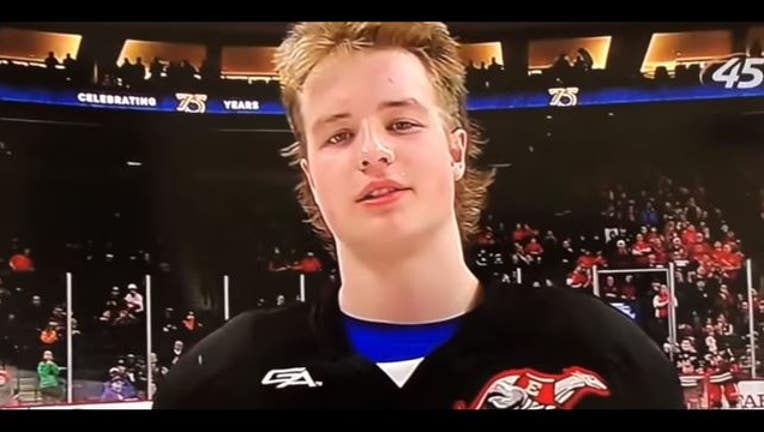 (FOX 9) - The Hockey Hair for Hendrickson Foundation's annual Minnesota State High School All Hockey Hair Team just wrapped up its final year Saturday night.
According to the foundation's GoFundMe page, in the final year, they're "hoping to go out with a bang raising a bunch of money for the Hendrickson Foundation."
Counting down the top 10 hairstyles, the winner was Duluth East player No. 19 Jacob Jeannette.
To watch the full video, click here.