Final lineup announced for 25th annual 'Music in the Zoo'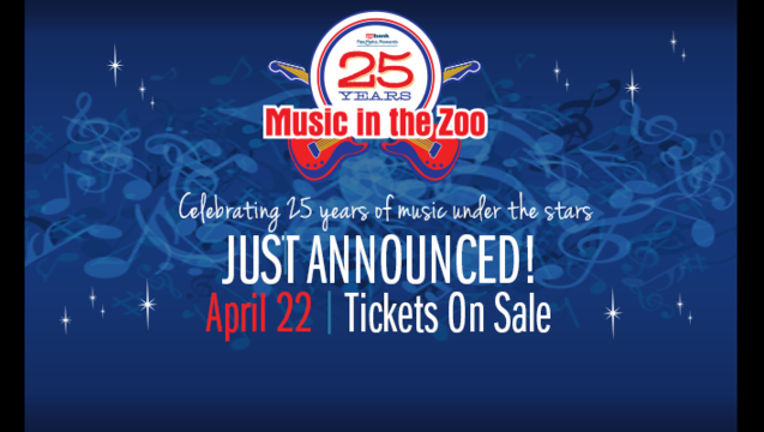 article
MINNEAPOLIS (KMSP) - The final lineup for the 25th Anniversary Season of Music in the Zoo was announced Saturday, including names such as Pat Benatar, Ziggy Marley, Five for Fighting and the BoDeans.
After 25 years of successful outdoor concerts, this anniversary season is looking to satisfy music lovers of every kind, with genres from reggae to orchestral, rock to singer-songwriter. There are even a few kid-friendly options.
The concert series spans from June to August, with several performances almost every week.
This year, the concert series is also honoring the legacy of the late Sue McLean, founder of the company hosting the series, and influential member of the Twin Cities music community.
Tickets for the 25th Anniversary Season go on sale online Saturday, April 22 at 11 a.m.
For a full list of the music lineup, please visit http://suemclean.com/zoo/