Fence surrounding Minnesota State Capitol being removed Tuesday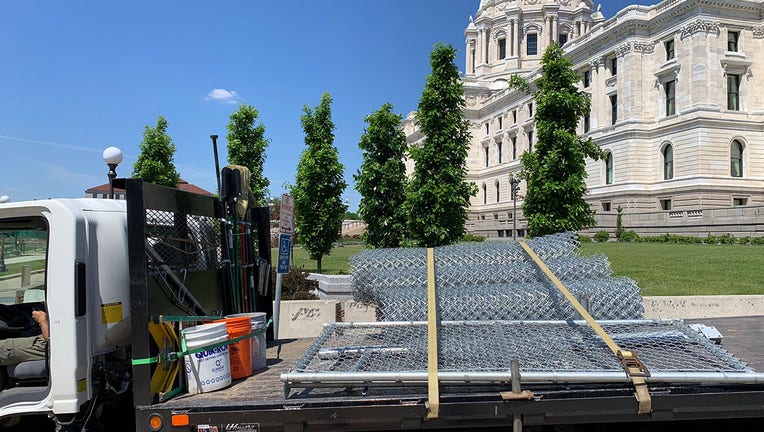 ST. PAUL, Minn. (FOX 9) - Crews are expected to begin removing the barriers that surround the Minnesota State Capitol in St. Paul Tuesday, which have been in place for over a year. 
The first temporary barrier was installed on May 31, 2020 during the unrest following the death of George Floyd. It was replaced this spring by a more secure fence ahead of the murder trial of Derek Chauvin, the former Minneapolis police officer convicted in Floyd's death.  
The fencing has cost taxpayers more than $200,000. 
As the barriers come down, state officials are also working to reopen the Capitol to the public with a special session expected in a few weeks.
House Speaker Melissa Hortman said she expects the Capitol will be reopened to the public before June 14, the likely date for the special session. 
Hortman said all members can be on the House floor and she will allow the public in the House galleries. 
"It means the era of pandemic legislating is over," she said of the Capitol fence removal this week.