Father of Archer Amorosi calls for action toward mental health at council meeting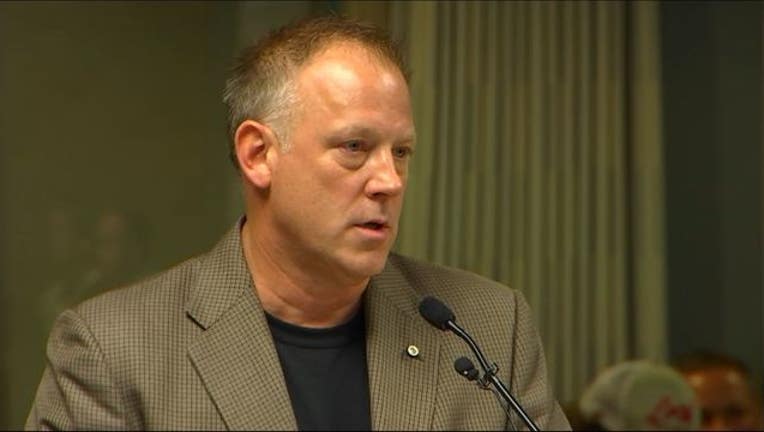 article
CHANHASSEN, Minn. (KMSP) - The father of a Minnesota teen killed in an officer-involved shooting this summer made another stand at the Chanhassen City Council meeting, asking leaders to improve the framework for handling mental health issues.
Donald Amorosi spoke before the council Monday night, just a month after his first call to action at a council meeting in August. 
"The schools, the crisis teams, law enforcement and so forth are contracted by you to provide services in accordance with your requirements and they're paid for with our dollars," said Donald. "So to me you're in a uniquely situated position, unlike anyone else."
Donald's son Archer was fatally shot by Carver County Sheriff's deputies on July 13. Archer's mother called 911 to report her son was suicidal. According to the Minnesota Bureau of Criminal Apprehension, during the encounter, Archer did not comply to multiple commands. The deputies shot Archer after he came out of the home holding a hatchet and what was later determined to be a handgun-style BB gun. The case is still under investigation.
At the meeting, Donald called for the Chanhassen City Council to address issues facing those who have mental illness. Among his recommendations included city leaders chairing a homicide review with the Minnesota Department of Health to focus on prevention and intervention resources, launch a community-based program to break down the stigma toward mental health and complete an audit on dollars spent on mental health. Donald also asked for a place to plant a tree in his son's memory.
"I believe this city and this council has a unique obligation to aggressively pursue the truth and to inspire or even mandate learnings and change when needed, so that this community addresses the significant and growing problems with how those with mental illness are treated," said Donald. 
A city council member told Fox 9 they are planning to formally address his concerns at a future date, but nothing has been set up yet.