Fatal pedestrian crash near Knollwood Mall in St. Louis Park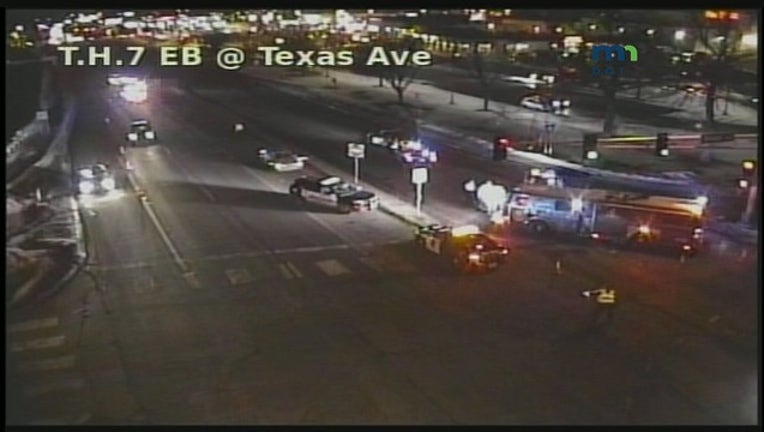 article
ST. LOUIS PARK, Minn. (KMSP) - A 15-year-old pedestrian died after being struck by a vehicle in St. Louis Park, according to State Patrol.
The crash happened at 6:18 p.m. at the intersection of Texas Ave North and Highway 7, which is near the Knollwood Mall. An Acura MDX was headed westbound on Highway 7 and went through a green light at Texas Ave. After passing through the intersection, the vehicle struck the 15-year-old pedestrian, who was in the left lane. The impact caused the teen to go into the eastbound lane where he hit a BMW 330I.
The pedestrian is listed as John Doe, 15, of an unknown city. UPDATE: The Minnesota State Patrol has identified the victim as 15-year-old Daunte Jamal Moore of Hopkins, MN.
No one else was injured in the crash. Alcohol is not believed to be a factor in the crash.
Highway 7 in that area was closed for about two hours, but has since reopened.
The crash is under investigation by State Patrol.