'Farmer Wants a Wife': First look at FOX reality dating series
LOS ANGELES - "Farmer Wants A Wife" is a new dating series where four single farmers embark on a quest to find romance and hopefully everlasting love – and FOX has a first look at the new show.
In the sneak peek, a group of 32 women are featured leaving behind the comfort of city life and invited to experience life on the farm with one of the four farmers. 
The four leading bachelors include Hunter Grayson, 31, from Watkinsville, Ga.; Ryan Black, 32, from Shelby, N.C.; Landon Heaton, 35, from Alva, Okla.; and Allen Foster, 32, Williamsport, Tenn.
"They will spend six weeks getting to know each other in this journey to find love," host and country star Jennifer Nettles says in the teaser. "I love love. What's better than love?"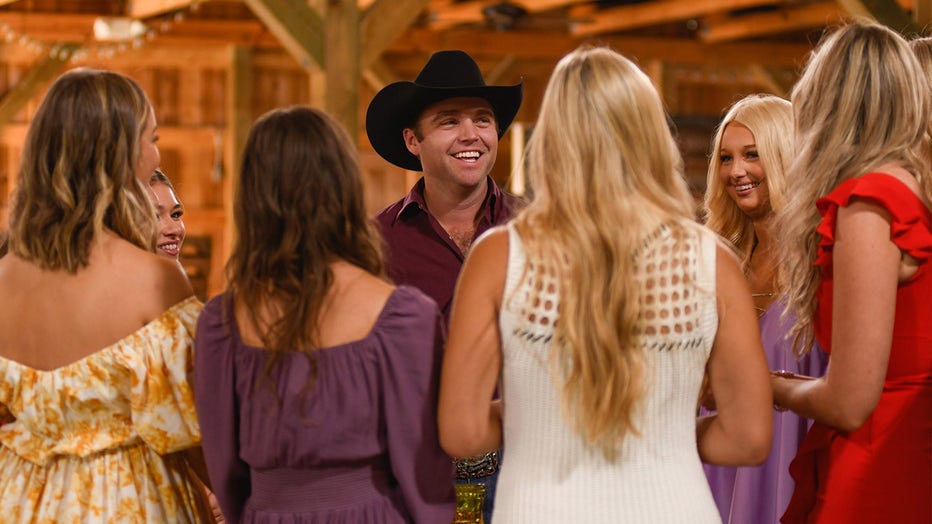 Hunter (center) with several ladies in the series premiere of FARMER WANTS A WIFE airing Wednesday, March 8 (9:01-10:00 PM ET/PT) on FOX. ©2023 FOX Media LLC. CR: FOX.
Based on the international reality format, these farmers will show the women what life is really like on an actual working farm, from tending to the land, feeding cattle, baling hay and handling business operations. 
According to FOX, the reality of living in the country will have many of the ladies questioning how much they are willing to change for love.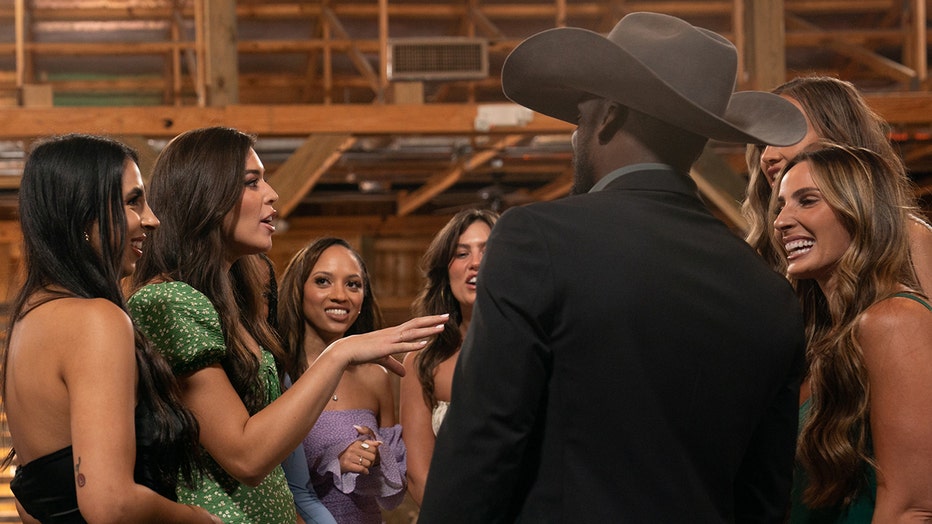 Ryan (center) and several ladies in the series premiere of FARMER WANTS A WIFE. (Credit: FOX)
"This has real authentic connections, people who are looking for lifelong partners – not just looking to become famous," Nettles shares. "I'm super excited to get to be a part of this heartwarming adventure that brings people together in real romance."
RELATED: 'The Masked Singer': Grandmaster Flash reveals Shaquille O'Neal should join show
"Farmer Wants a Wife" premieres Wed. March 8 at 9-10 p.m. ET/PT on FOX.