Emotional family calls for action on teen violence after boy killed in Minneapolis
MINNEAPOLIS (FOX 9) - The family of a 14-year-old boy killed in Minneapolis called for an end to violence involving teens on Monday while remembering their son as a peaceful individual and a diligent student.
The 14-year-old boy, Alan Davis, was shot and killed near 37th and Bryant Avenue North in Minneapolis on Memorial Day. His family spoke out about the violence involving young people in the city during a press conference on Wednesday.
"I sat at the table with him. I ate with him. I laid down. I went to sleep," Alan's sister, Alicia Davis, recalled. "That was the last time I saw my brother."
The family is currently dealing with an unbelievable amount of grief. Alan's grandfather was in tears as he shared his pain.
"Sometimes we look at the police as being negative, but I look at them today as positive because they tried to bring my grandson back, but God gave him his wings," Alan's grandfather, Frank Davis, said.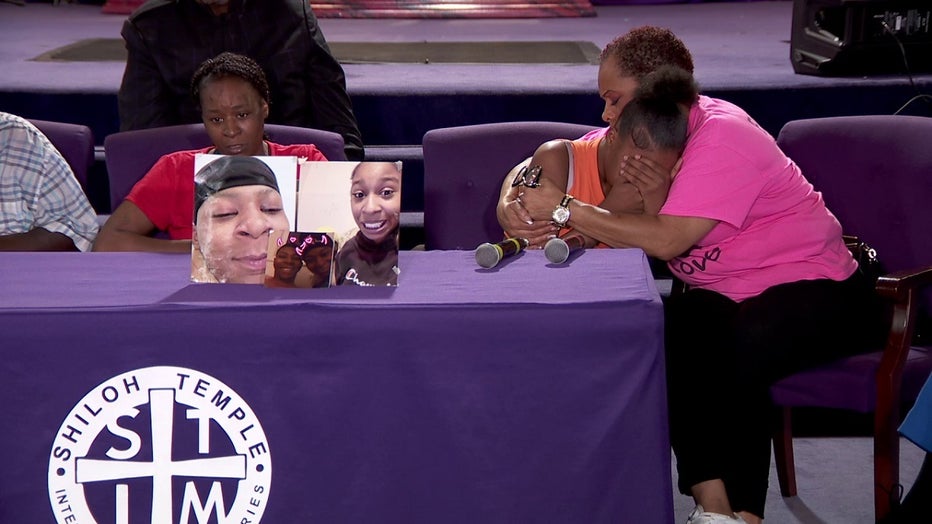 Alan's mother said that her son had been bullied and was ultimately killed because others thought he had snitched on some other middle schoolers, who Alan thought were his friends. The family says that isn't true. They describe Alan as a peaceful person and a scholar.
"I want the world to know that my son, he meant the world to me. And he meant the world to a lot of people," Alan's mother explained.
The family is anxiously awaiting an arrest and consequences for those involved. They are calling for city leaders, schools, families, and communities to come together to stop the violence among juveniles. They said it's also what Alan would want.
"We owe our children, we owe our community, we owe every single mother, father, sister, brother, grandfather an opportunity to see their loved one grow in age," said Don Esther Anderson.
A GoFundMe fundraiser has been created to help the family pay for funeral costs for Alan Davis.