Family of Parkland victim creates program for families impacted by gun violence
TAMPA, Fla. - As the five-year anniversary of the Parkland school shooting approaches, family members of the victims work to honor them.
On February 24, 2018, investigators say Nikolas Cruz shot and killed 17 people and injured 17 others at Marjory Stoneman Douglas High School.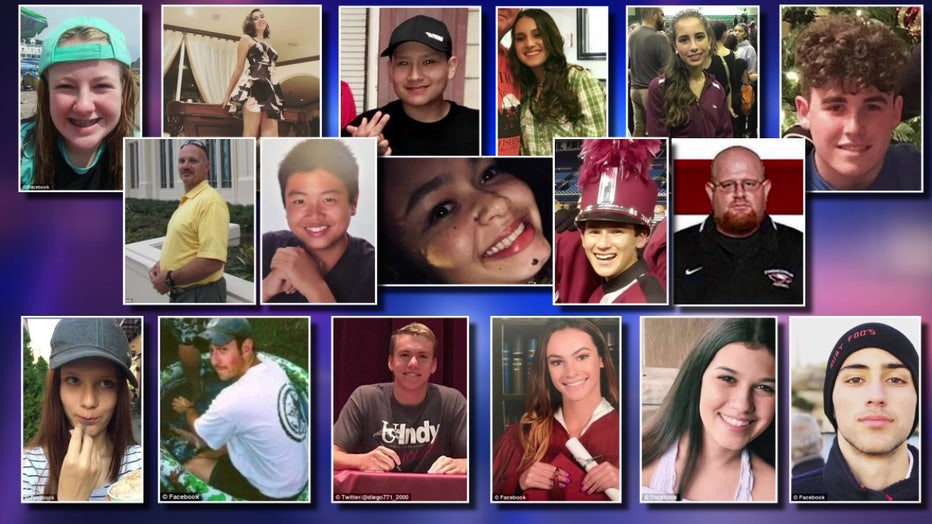 Jaime Guttenberg, who was just 14-years-old, was one of the shooting victims. Her family has since started Orange Ribbons For Jaime to honor her by supporting programs that were important to her, as well as those dedicated to pursuing common sense gun safety reforms.
RELATED: Parkland school shooter Nikolas Cruz formally sentenced to life in prison without possibility of parole
"This is the year where it's really clear that while other kids Jamie's age have moved on and are living the best years of their life, we don't have it, and so that's tough," Fred Guttenberg said.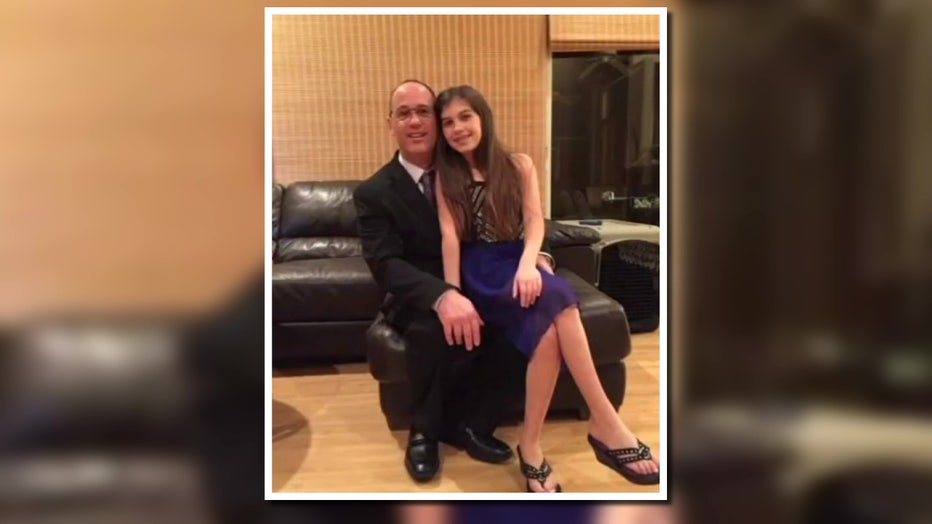 As a way to honor Jaime, they've created the new program "Paws of Love" through her non-profit to provide companion support dogs to people directly affected by gun violence.
"When Jamie was murdered, the very last picture I took of her was the day before of her holding our at the time four-month-old puppy," Guttenberg said. "We had a four-month-old dog in the house. Plus, we had our five-year-old dog. And what my wife and I know is that those dogs, they saved us."
READ: Parkland shooter trial: $2.5M spent on housing Nikolas Cruz since 2018, sheriff's office says
They're hoping to do the same for others through this initiative. They're partnering with Moss Creek Goldendoodles.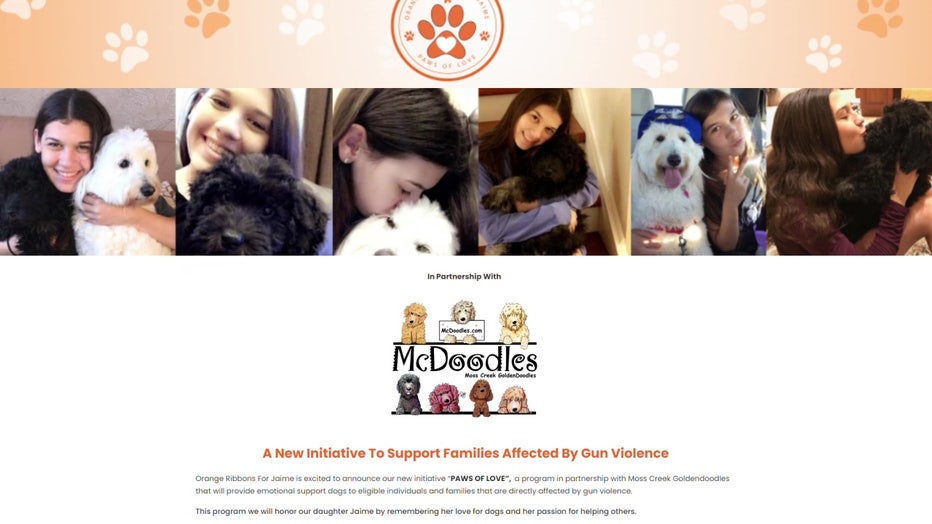 "They're your companions. They're your support. They're not going to ask you how you're doing. They're just going to be there to hold you up. They're not going to want to talk to you about details and things that maybe you're not prepared to talk about," Guttenberg.
He's hoping as this anniversary approaches, people will remember all the victims by talking about the impact of gun violence in our society.
MORE: 'Stunned, devastated': Parents of Parkland victims react to shooter's life sentence
"I want people to remember my daughter and then think about their child. And I want them to think about their child. And then getting that phone call where you realize you're never going to see that child again. And I want them to join me in the mission to reduce gun violence."
For more information about "Paws of Love," including the application visit orangeribbonsforjaime.org/paws-of-love.