Family of Archer Amorosi files lawsuit alleging Carver Co. released private data about teen after police shooting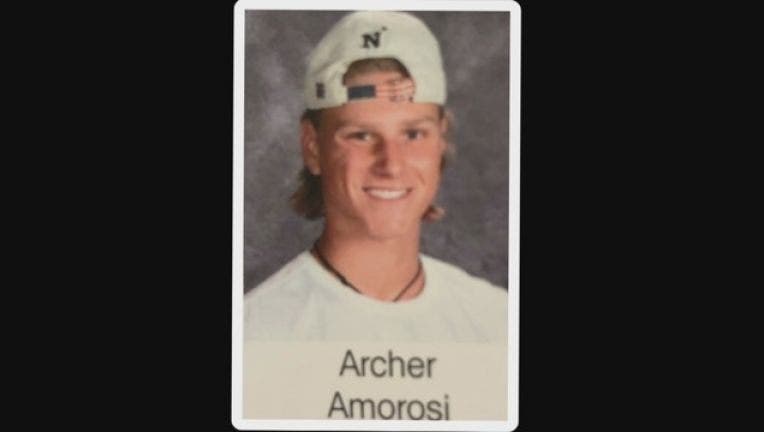 article
MINNEAPOLIS (FOX 9) - The family of Archer Amorosi, the Minnetonka teen shot and killed by Carver County Sheriff's deputies last summer, is now suing the county for releasing private data about him after the incident. 
Amorosi was shot and killed July 13, 2018 after his mother called 911 to report he was suicidal. A BCA investigation says Amorosi did not comply to multiple commands and deputies shot him after he came out of the home holding a hatchet and a BB gun.
After the incident, which the Amorosi family calls a "mental health crisis" in a statement, the Amorosi family said they received an outpouring of support.
However, a lawsuit seeking $50,000 in damages filed against Carver County says the sheriff's office, "flooded the media with peace officer records of a child that are private and protected from public dissemination in Minnesota."
The lawsuit goes on to allege that the release of this data on the eve of Amorosi's funeral was a "blatant attempt to exonerate the deputies that killed a child in desperate need of their help and compassion."
In doing so, the Amorosi family says their son's reputation was "irreversibly" damaged, "causing unnecessary anguish throughout the community."
"These agencies and their decisionmakers need to be held accountable," the lawsuit states. "Children deserve better."
The family statement expresses a desire for the Attorney General's Office or some other independent law enforcement agency to look into the matter.
Carver County did not immediately respond to FOX 9's request for comment.
Here is the full statement from the Amorosi family's attorney:
On July 13, 2018, Donald and Kara Amorosi lost their beloved son when he was shot and killed by law enforcement while in the throes of a mental health crisis. While there was an outpouring of support from much of the community, there was a rush by Carver County officials to publicly paint a one-sided description of events, irreversibly damaging their son's reputation and legacy and causing unnecessary anguish throughout the community. This lawsuit alleges that Carver County officials unlawfully released private child data in the days and months following their son's death, exacerbating the grieving process for the Amorosi family and the many who loved their son. Our legislature stringently protects juvenile police records, so much so that violation of these privacy protections constitutes a crime. As such, the Amorosi family hopes this matter will be investigated by the Attorney General's Office or some other independent law enforcement agency. While this lawsuit cannot undo the damage to this family's privacy and their child's reputation, those responsible can be held accountable, and perhaps the next family whose child dies at the hands of law enforcement may be treated with more humanity.
The Amorosi family and their counsel intend to provide no further statement regarding this litigation while it remains pending.
Paul C. Dworak Newmark Storms Dworak LLC