Ex-NFL star Lawrence Phillips found dead in prison cell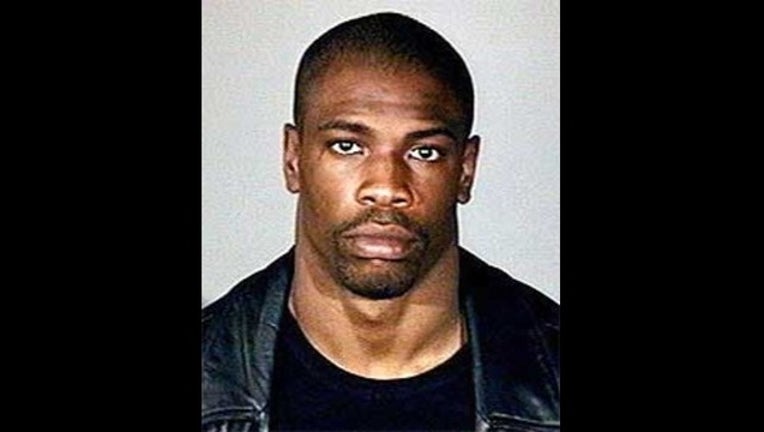 article
DELANO, Calif. (FOX 11 / CNS) - Ex-NFL running back Lawrence Phillips, who was convicted in Los Angeles and San Diego counties for attacks on girlfriends and running down several people with a car, was found dead today in his prison cell in an apparent suicide.
According to the state Department of Corrections and Rehabilitation, the 40-year-old former Baldwin Park High School standout was found "unresponsive in his cell" at 12:05 a.m. by staffers conducting security checks at Kern Valley State Prison in Delano.
"He was transported to an outside hospital where he was pronounced deceased at 1:27 a.m.," according to a CDCR statement.
Phillips, who played for the St. Louis Rams, Miami Dolphins and San Francisco 49ers during a three-year NFL career, had been housed in an "administrative segregation unit" cell since April 2015, when he allegedly
killed his cellmate.
Phillips was being prosecuted in Kern County on a first-degree murder charge for allegedly strangling 37-year-old Damion Soward. 
Phillips, who was a top running back at the University of Nebraska, had been serving a 31-year sentence for his Southern California crimes, including a 2005 conviction in San Diego for choking his ex-girlfriend into unconsciousness.
In Los Angeles County, Phillips entered a no contest plea in December 2000 to one count each of inflicting corporal injury upon a cohabitant and making criminal threats against his then-live-in girlfriend.
Phillips was convicted in October 2006 of seven felony counts of assault with a deadly weapon for aiming a car at a group of boys and young men after an August 2005 pickup football game near the Los Angeles Memorial Coliseum.
Three people were struck by the car, and a fourth young man was injured when the car struck a bicycle which then hit him.
Copyright 2016 FOX 11 Los Angeles : Download our mobile app for breaking news alerts or to watch FOX 11 News | Follow us on Facebook, Twitter and YouTube.