Ex-cop pleads guilty to killing woman, ditching body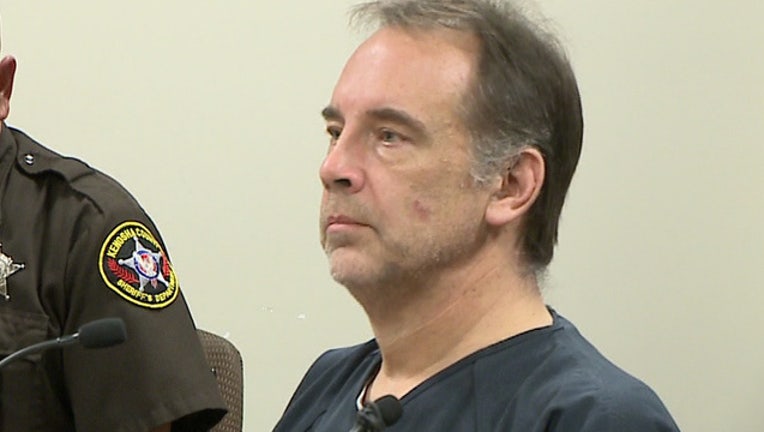 article
MILWAUKEE, Wisc. (KMSP) - A former suburban Milwaukee police officer pleaded guilty to killing an Oregon woman and ditching her body in a suitcase along a highway on Monday, the same day his trial was set to begin.
Steven Zelich pleaded guilty in the death of 19-year-old Jenny Gamez, of Cottage Grove, Oregon, whose body was found along a Wisconsin highway in August 2012. Zelich also is accused of killing a woman from Minnesota whose body also was found in a suitcase along the same Wisconsin highway.
Zelich pleaded guilty to first-degree reckless homicide with use of a dangerous weapon and hiding a corpse in the Gamez case, which was filed in Kenosha County, about 40 miles south of Milwaukee.
The former West Allis police officer also is charged with killing 37-year-old Laura Simonson the following year. Authorities allege she died in Minnesota, so charges in her death were filed there.
According to court records and testimony, Zelich met Gamez online and invited her to Wisconsin. He picked her up at the Milwaukee airport and they drove to a Kenosha hotel, where they spent several days. Zelich told investigators they played a sexual game in which he would choke Gamez. On the last day, he lost control and choked Gamez until she died, according to the criminal complaint.
Zelich told investigators that he put Gamez in her suitcase and took it to his West Allis apartment, and then stashed her body in his refrigerator.
Simonson, of Farmington, Minnesota, died in similar circumstances in November 2013. According to court documents, Zelich said he met her online and killed her while playing the same choking game at a hotel in Rochester, Minnesota.
He drove home to Wisconsin with her body and later put both bodies in suitcases in his car's trunk. When they began to smell, he dumped them on the roadside, where highway workers mowing grass found them in June 2014, according to investigators.
Zelich's attorney, Jonathan Smith, had declined to discuss his trial strategy.
"It's been maintained that this was a non-intentional act," he said ahead of the Monday hearing.