Employees' tax dollars spent on reality show dream, personal expenses for company owners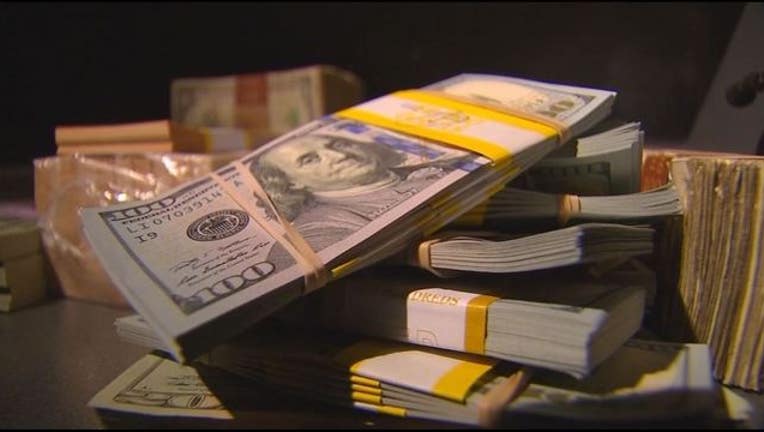 article
ST. PAUL, Minn. (KMSP) - Two brothers from St. Paul, accused of using public healthcare money to furnish their lavish lifestyles, pleaded guilty to fraud and tax charges after reaching plea agreements with federal prosecutors.

Roylee and Thurlee Belfrey ran separate companies that purportedly used Medicare and Medicaid money to care for the vulnerable, employing nurses, personal care attendants and office staff.
The brothers collected money from their employees' wages for payment of federal payroll taxes and Federal Insurance Contribution Act (FICA) taxes, but federal prosecutors said they failed to pay the taxes to the IRS over the course of several years.

According to the U.S. Attorney's Office, the 52-year-old twins admitted to deducting and illegally using, for their own benefit, more than $3.9 million in withheld taxes between 2007 and 2014.

They used the money for personal things, including attempts to develop a reality show based on their lives, high-end housing, a Caribbean cruise and luxury retail purchases. They also withdrew thousands of dollars in cash from the businesses.

The brothers were arrested and charged in December 2014. Their plea deals were accepted by a federal judge on September 14. 

SECOND OFFENSE FOR THURLEE
This is the second time Thurlee has admitted wrongdoing while using public healthcare dollars. Back in 2004, he was banned from operating healthcare businesses because he pleaded guilty to theft of the Medicaid program when he ran Royal Health Care.
In the latest instance, he admitted to starting a new healthcare company with his wife Lanore, using her name to start "Model Health Care" while in actuality Thurlee ran the business.
Lanore was charged in the case and pleaded guilty to conspiring to evade personal income taxes.
Court documents read she was involved in spending money from business accounts. One of the purchases mad was to a Louis Vuitton boutique for $1,233.66. She failed to claim the money as income. 
Other money used that was not claimed as personal income included $1,585.85 paid to Royal Caribbean Cruises, a check of $8,500 written to Roylee's spouse and $18,000 paid to rent a home for Thurlee.

THE FOX 9 INVESTIGATION

The federal charges came after the Fox 9 Investigators examined the business dealings of Roylee, who operated Intergrated Nursing and Health Services. The story aired in 2012 and the charges were filed in 2014.
According to Tamara Siwek, a personal care attendant who took care of sick and elderly clients for the company, pay checks were irregular, sometimes weeks later than she expected. State records found at least seven times the company failed to pay its workers.

At that time, Roylee told the Fox 9 Investigators errors on timesheets were the problem.

Siwek said she went as long as three months once without getting a paycheck because of the payroll issues.

At least two employees criticized Roylee for not paying them on time and then taking several vacations which his wife documented on her Facebook page. There were pictures of the brothers and their wives in limos, at high end restaurants, poolside at a Florida resort, on cruise ships and in Vegas. 

"What a joke," Siwek said about the brothers' plea deals. "That's a slap on the wrist".

She worries about widespread fraud in the healthcare industry. 

"Those programs keep the elderly at home instead of in a nursing home," she said. "What happens when the government starts cutting back the programs because of fraud?"

SENTENCING COMES NEXT
According to information provided by the United States Attorney's office:
Thurlee Belfrey pleaded guilty to conspiracy to defraud the federal-state Medicaid program and failing to pay over taxes withheld from employees' pay.
Roylee Belfrey pleaded guilty to two counts of failure to pay over taxes withheld from employees' pay.
Lanore Belfrey pleaded guilty to conspiring to evade personal income taxes.
The group is scheduled to be sentenced in January. Roylee and Lanore each face up to five years in prison. Thurlee could get as many as 10 years.
Roylee's attorney confirmed the plea deals to the Fox 9 Investigators, but declined to comment any further. Thurlee's lawyer did not return Fox 9's calls and his wife's attorney said he would reach out to Lanore, but she did not call Fox 9 to comment. 
The years-long investigation was conducted by the Minnesota Attorney General's office, the Internal Revenue Service, FBI and the Office of the Inspector General and United States Department of Health and Human Services.