Driver killed, passenger injured in St. Paul crash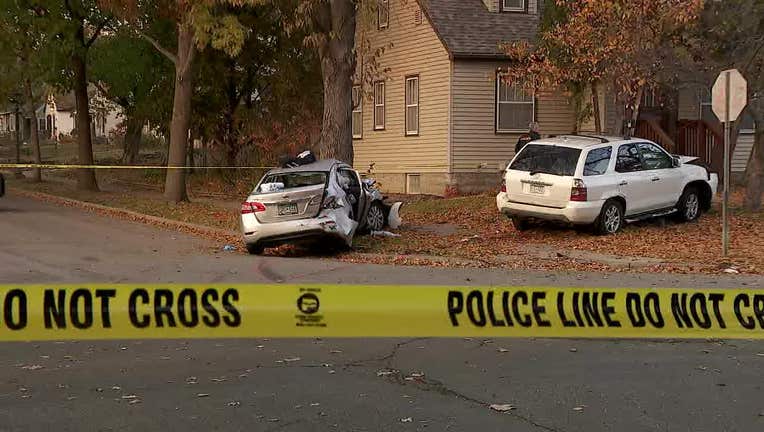 article
ST. PAUL, Minn. (FOX 9) - Police are investigating a fatal crash at a St. Paul intersection Thursday evening. 
St. Paul police say two vehicles collided at the intersection of Maywood Street North and Orange Avenue West. FOX 9 crews at the scene captured the aftermath of the crash. One vehicle, a silver sedan, suffered heavy damage to the right side. While the second vehicle, a white SUV, has heavy damage to the front. 
In one of the vehicles, the driver was killed, and the passenger was injured. The juvenile occupants of the other vehicle suffered minor injuries. Police did not release further information about the victims. 
St. Paul police did not share what led to the crash. The incident remains under investigation.