Driver gets 4 years in wrong-way I-94 crash that killed 2 teens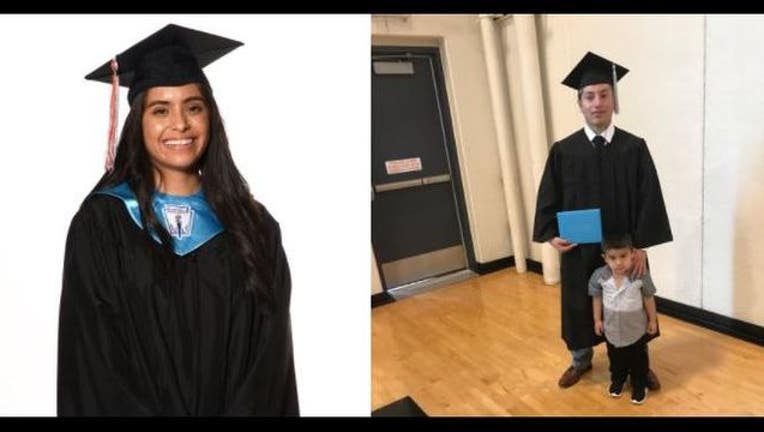 MINNEAPOLIS (KMSP) - The man who admitted to driving the wrong way on Interstate 94 in Minneapolis while drunk and killing two teenagers was sentenced Tuesday to four years in prison. 
In August, Quoc Tran, 27, of Osseo pled guilty to two counts of criminal vehicular homicide in the crash that killed 18-year-old Diana Roias-Martinez and 19-year-old Christopher Bunay. Both teenagers were recent graduates of Cristo Rey Jesuit High School. 
The crash occurred on September 26, 2017 at 1:34 a.m.  Prosecutors said Tran admitted to drinking 10 shots of tequila in less than two hours while bar hopping. As he left downtown Minneapolis, he drove down an I-94 exit ramp, rather than an entrance ramp, and entered the freeway in the wrong direction. 
At Lowry Avenue, he struck another car head-on, killing the driver, Roias-Martinez, and her passenger, Bunay. 
Prosecutors will be seeking the recommended sentence of eight years in prison. Tran's attorney said he will ask for a lesser sentence. 
Family and friends of the victims gave emotional statements at Tuesday's sentencing hearing. The parents Rois-Martinez and Bunay said the two had "bright futures"and that they do not agree with the plea agreement because they wanted the maximum sentence allowed under the law.