Driver flees police, crashes into garage in St. Louis Park, Minnesota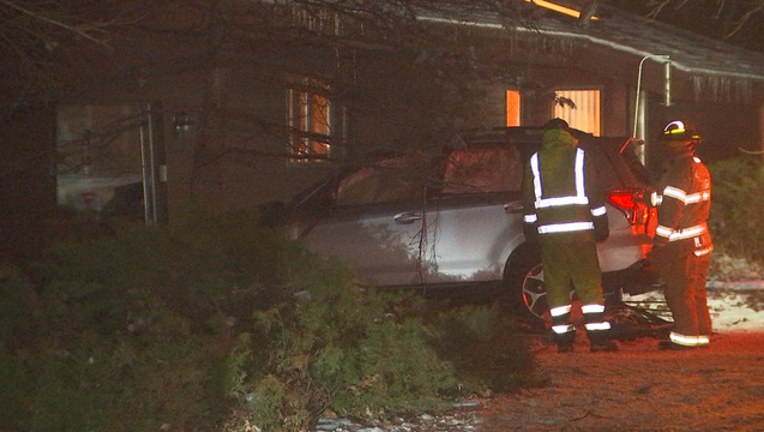 ST. LOUIS PARK, Minn. (FOX 9) - A driver crashed into a garage in St. Louis Park after a police chase early Friday morning. 
The chase started in Minnetonka at around 12:30 a.m. when a police officer saw a silver Subaru Forrester swerving. The Subaru Forrester left the road and drove onto the curb near Interstate 394 and Hopkins Cross Road.
The officer attempted to stop the vehicle, but the driver fled. The driver led police on a chase for approximately five miles onto the 8900 block of West 28th Street in St. Louis Park, which is a dead end. 
The vehicle struck some large boulders, flipped and crashed into the garage of a nearby home, causing plenty of damage. The vehicle did not crash into the house and no one inside the home was hurt. 
The driver has been identified as a 23-year-old St. Paul man. He was arrested for DUI, fleeing an officer, driving a stolen vehicle and a number of outstanding warrants. Charges are pending. 
The incident remains under investigation.