Driver, children safely evacuate school bus fire in Scott County, Minn.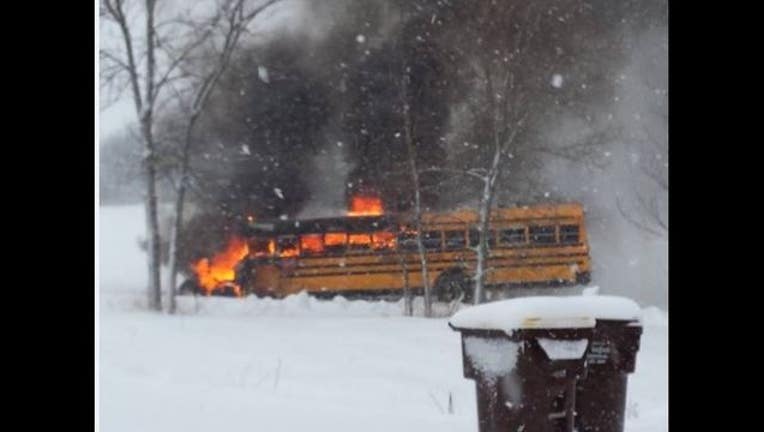 article
CREDIT RIVER TOWNSHIP, Minn. (KMSP) - According to the Scott County Sheriff's Office, a Lakeville School District bus caught fire around 3:50 p.m. on Tuesday in Credit River Township, Minn.
The bus, being operated by Schmitty & Sons School Buses, had two children on it along with the driver. All three safely evacuated, and there were no injuries.
The incident happened near 19923 Dakota Avenue. Officials say the fire started in the engine area due to mechanical issues. No further information has been provided.