Driver charged in road rage incident involving Olympian Jessie Diggins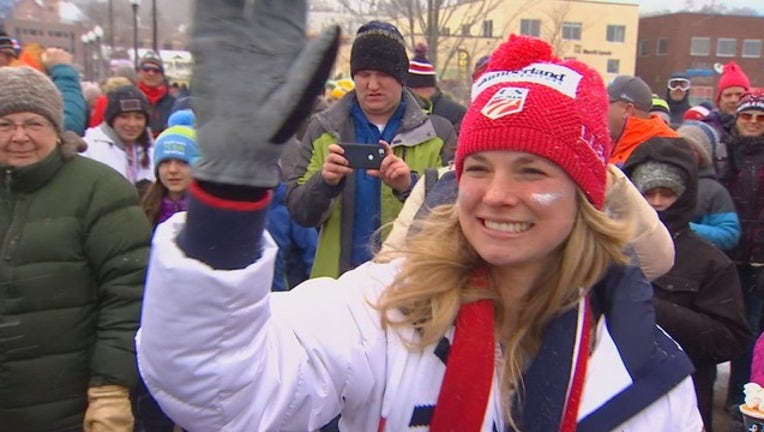 AFTON, Minn. (KMSP) - The driver in a road rage incident involving Olympic skier Jessie Diggins has been charged, according to Afton city officials.
This week, Diggins shared a blog post about an aggressive driver, who almost ran her and a friend off the road while they were roller-skiing in her hometown of Afton. 
Afton City Administrator Ron Moorse told Fox 9 the driver has been charged with five counts: assault, reckless driving, careless driving, disorderly conduct and nuisance on a public roadway. 
The City Attorney has not yet released the name of the driver. 
Moorse released the following statement:
"The City of Afton wants to thank the Washington County Sheriff's Office and Sheriff Dan Starry for their quick and professional work on this incident. The very unfortunate incident this past weekend is completely unacceptable behavior and we have zero tolerance for this type of aggressive, threatening, and dangerous behavior.  Our residents and visitors to our city need to be certain that their health and safety remains our top priority.  We were fortunate this time that it involved two adults who knew what to do, and handled it as best as could be expected. But as a City we have to recognize that this could just as easily have happened to the younger people, junior and senior high students, who also train here.  Afton prides itself on sharing our beautiful rural areas, our historic village and our new roads with cyclists, hikers and skate skiers. We welcome all to enjoy the natural beauty of Afton.  The safety of those enjoying Afton's amenities is of utmost importance.  Therefore we have taken legal action based on the work of the Sheriff's office, and our own City Attorney's review of this incident."