Video shows dogs being rescued from alleged training facility for dog fighting
FLOYD COUNTY, Ga - Floyd County Police rescued more than a dozen dogs they say were being conditioned and trained to fight. The animals were discovered on a property on Weathington Road.
"No dog should ever endure some of the training these dogs have gone through," said Officer Kelsi Wade.
Officer Wade says no one lived on the property. It was being used for the sole purpose of training the dogs.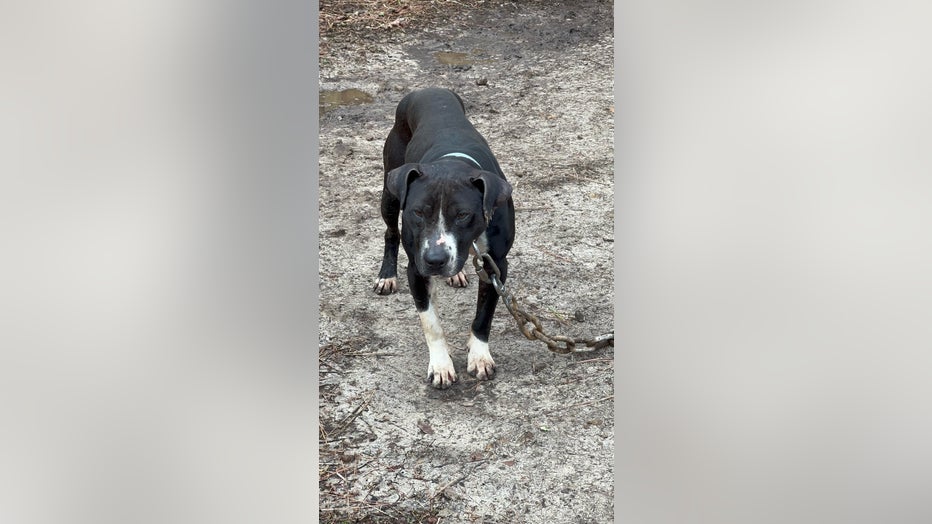 The animals were restrained with 20-plus pound chains, anchored to the ground by car axles. Investigators also found other items used to train the dogs.
"With a search warrant of the property we found weighted vests, weighted sleighs, spring poles, bite sticks," said Officer Wade.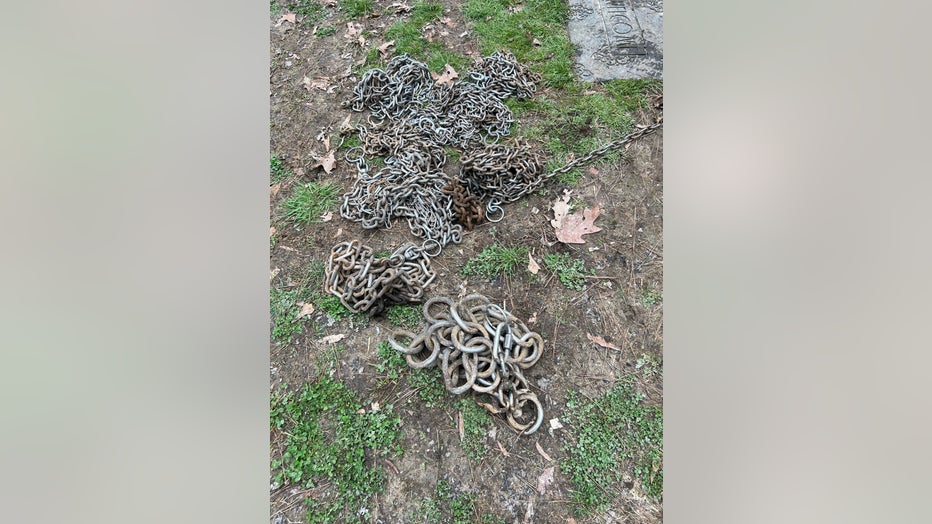 There were strategically placed blue barrels used as doghouses.
"They're just close enough to where when the chain reaches out, they almost touch each other, but they don't get to interact with one another, it helps build the aggression," said Officer Wade.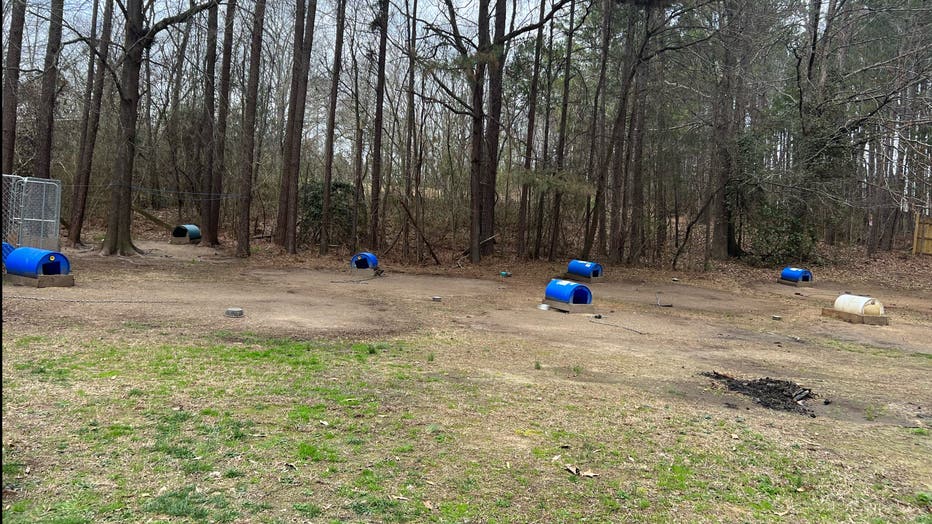 Police arrested 50-year-old Jacob Driver, who is accused of training the dogs to fight. He is charged with 18 counts of felony dog fighting and related conduct and animal cruelty
When officers showed up, they say the dogs were clearly afraid.
"They're not used to people walking up to them with good intentions," said Officer Wade.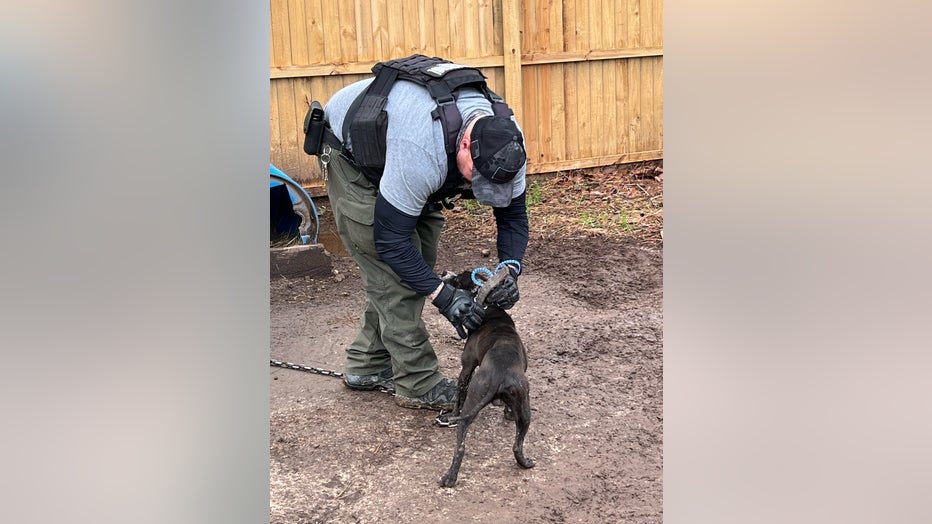 Once officers were able to get close enough, they got a glimpse of the condition the dogs were in.
"There were a few males on scene that had scarring on their front legs and chest and facial area, indicating they may have been fought or it may just be from training," said Officer Wade.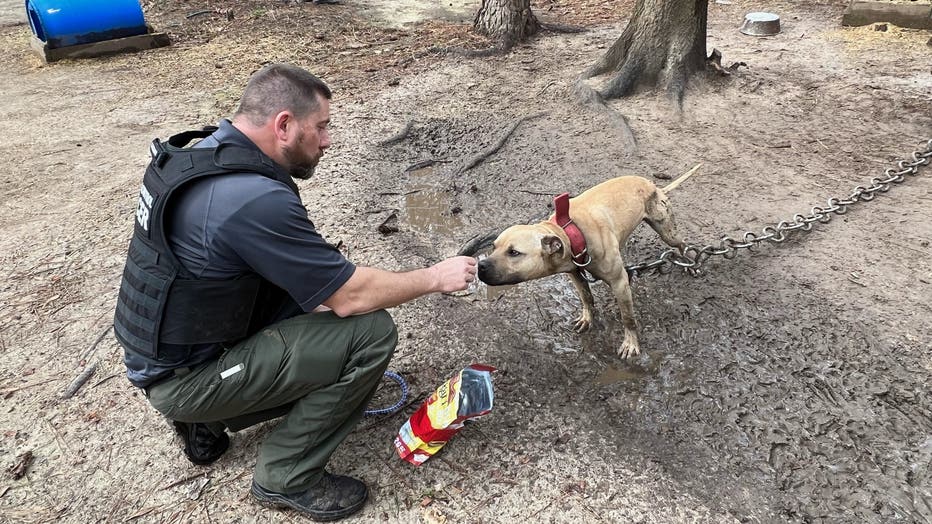 The dogs are now in a safe place and Officer Wade is hoping they will be able to overcome what they have been through.
"Most of them may be young enough where they will be able to be couch dogs, get treats all of the time and get true human love and affection. No dog should ever endure the training these dogs have gone through. It's horrifying, it's heinous and it's awful," said Officer Wade.