Minnesota Rep. Brion Curran charged with DWI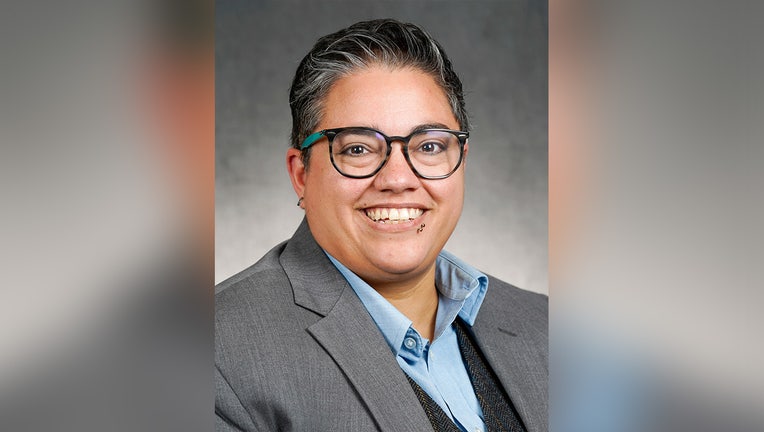 article
CHISAGO COUNTY, Minn. (FOX 9) - Minnesota House Rep. Brion Curran, a Democrat, was charged with a DWI after being arrested early Monday morning.
Rep. Curran, 38, was charged on Tuesday with two counts of gross misdemeanor DWI for allegedly driving with a blood alcohol content (BAC) double the legal limit.  
Charging documents filed in Chisago County state just before 2 a.m. on Oct. 9, a 911 caller reported a red SUV going "all over the road and speeding" while heading north on Interstate 35. Deputies found the vehicle with hazard lights on just north of mile marker 156 in the City of Harris. 
The deputy noted the driver was traveling slowly on the shoulder of the road and appeared to have a flat tire and damage to the front area of the vehicle. As the deputy pulled behind the vehicle, the driver came to a stop.
The deputy described the driver, identified as Curran, as having "bloodshot watery eyes and slurred speech," charges read. She allegedly told the deputy she had three drinks that evening and was having trouble getting home, but thought she was in St. Paul.  
The deputy began field sobriety tests and noted Curran showed "signs of impairment." She declined to complete more than one field test. Curran was arrested and transported to Chisago County Jail where she took a breath test indicating a 0.16 BAC, double the legal limit, according to court records.
Curran made her first court appearance Tuesday morning. Each gross misdemeanor DWI charge carries a maximum penalty of 364 days in jail and/ or a $3,000 fine. 
Curran represents District 36B in the Minnesota Legislature, which includes Birchwood Village, Gem Lake, White Bear Lake, Vadnais Heights, and parts of White Bear Township.