Deer carcasses, heads dumped near public trail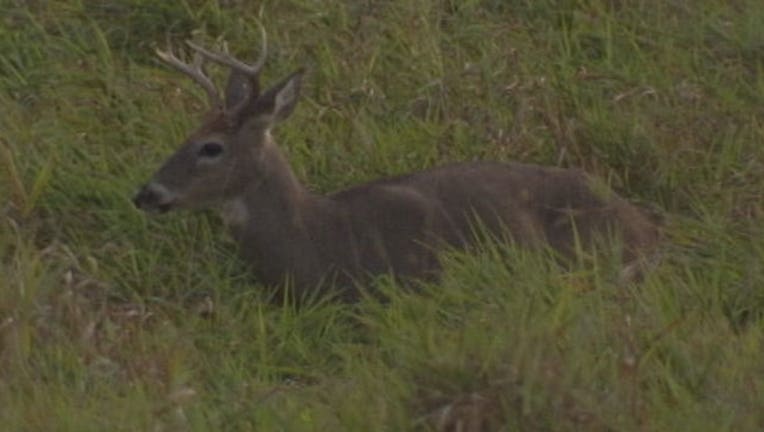 article
ROCHESTER, Minn. (AP) Several dozen deer carcasses seized by law enforcement were piled up on public land near a Rochester community college and a public wildlife trail, prompting complaints from the public.
The Minnesota Department of Natural Resources said it will no longer use the site on the Gordon Yeager Wildlife Management Area north of Rochester Community and Technical College to dispose of the dead deer and deer heads tested for chronic wasting disease under the DNR's surveillance program.
Lt. Tyler Quandt, supervisor of the DNR District 18 Enforcement District says the carcasses were removed Wednesday.
"These were deer that were shot illegally and were seized by law enforcement, or people called in a complaint about discovering a dead deer somewhere," he said.
Ideally, confiscated deer are given to families who need the meat, but sometimes the animals have spoiled, so it's standard practice for the DNR to dump the carcasses on public lands, Quandt said.
"This type of thing has been going on since the DNR has been around," he said. "We've had game wardens in our state for 120 years, and for 120 years we've taken deer that can't be salvaged and we dump them in specific places on public lands."
In this case, the deer were dumped was less than 150 yards from a parking area and just a few feet off of a wildlife trail. Activity has increased in the area since the DNR has been using the land for a dumping site, Quandt explained.
A pheasant hunter recently stumbled upon the pile of deer carcasses and heads and posted video the Minnesota Hunting Club's Facebook page.
The DNR acknowledges the deer heads should not have been discarded at the site.
"The deer heads at the site were from hunter-harvested deer that were tested for chronic wasting disease as part of the DNR's surveillance program," said Chris Niskanen, the agency's communications director. "All the heads tested negative. Unfortunately, agency protocol for disposing of the heads in the landfill was not followed in all cases, and some heads were left at the disposal site."
Quandt said letting a deer decompose naturally is far better than burying it in a landfill.
"Between the crows, coyotes, skunks, foxes and other critters, the animal doesn't go to waste," he said. "It is utilized by nature, and we believe that is the best way for them to be disposed of."