Dayton hits the lake for the bass fishing opener in Mille Lacs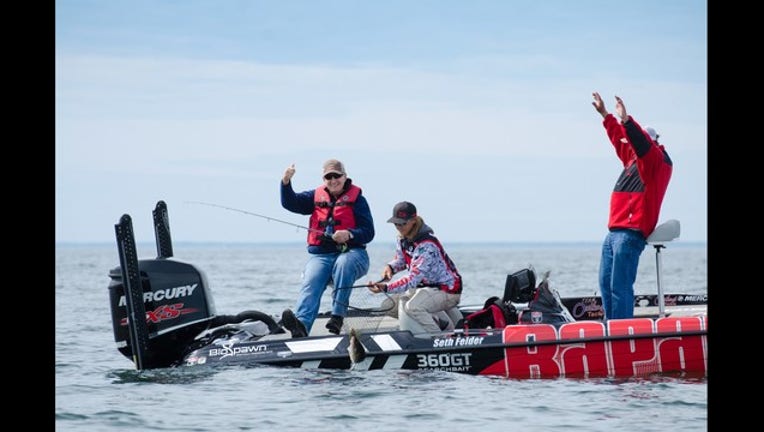 article
(KMSP) - After a lengthy special session planning out the state budget, Governor Mark Dayton hits the lake for the bass fishing opener.
The fishing party, including Bassmaster champion Seth Feider, and outdoorsman Ron Schara, caught five fish on Mille Lacs. The governor reeled in a walleye, while the others brought in bass.
During the visit, Dayton stopped by local businesses and family resorts. Over the last three years, state legislation has invested $4 million in economic development in the area.
Mille Lacs is considered one of the best bass fishing lakes in the country, by both Bassmaster Magazine and USA Today.