Dakota elders cancel ceremonial burn of art installation—for now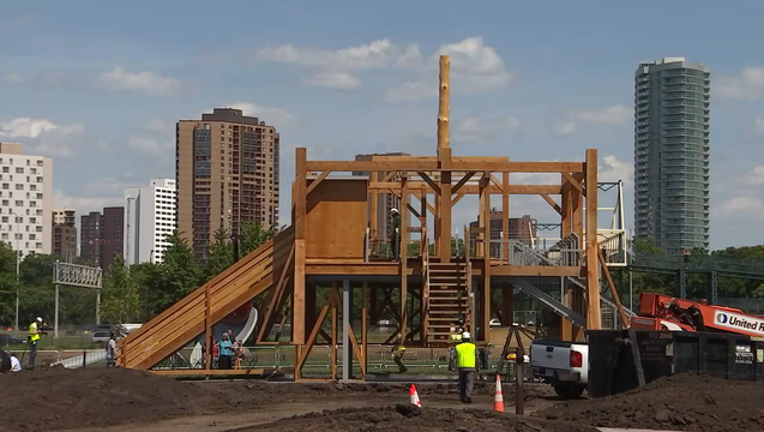 article
MINNEAPOLIS (KMSP) - The controversial "Scaffold" structure displayed for a time at the Minneapolis Sculpture Garden is not going up in flames quite yet, according to the mediator involved in settling the dispute between Dakota elders and the Walker Art Center.
After a meeting last week between both parties, the Walker announced it was honoring the wishes of the Dakota elders by dismantling the installation, which depicted the 1862 hanging of 38 members of the tribe in Mankato, and burning it in a ceremony at Fort Snelling.
Tuesday, however, the tribe announced through their mediator, Stephanie Hope Smith, that it was rethinking its decision in lieu of giving the entire Dakota Oyate from Minnesota, including those living elsewhere, a chance to weigh in on the decision.
The wood which made up the bulk of the structure was dismantled by a Native American construction company and will be stored at a Minneapolis Park & Recreation Board site until a decision is finalized, according to a blog post from Smith. 
A meeting of Dakota elders this week was canceled and no timeline was given on the decision making process.