Dakota County fur farm being threatened with a lawsuit by an animal advocacy group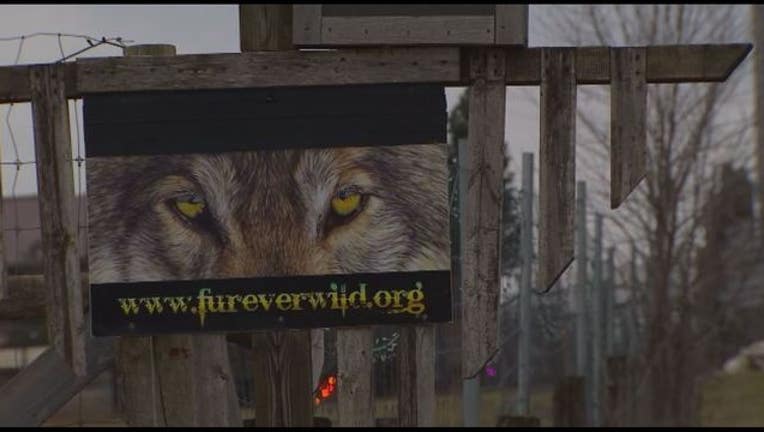 article
EUREKA TOWNSHIP, Minn. (KMSP) - A unique Dakota County fur farm is facing new legal troubles. An animal advocacy group is accusing Fur-Ever Wild, near Lakeville, of killing and skinning endangered gray wolves.
Accusations of killing endangered wolves
On December 2, the Animal Legal Defense Fund (ALDF) sent a notice to Fur-Ever Wild, warning of its intent to sue under the Endangered Species Act.
Jennifer Robbins, an attorney at Robins Kaplan providing pro bono counsel for the ALDF, sent Fur-Ever Wild's owner a letter arguing the facility's "wildlife exhibition and fur-harvesting business exploits wolf pups by first using them as an attraction in the company's petting zoo, then later skinning them for fur." 
The letter says 19 wolves died at the farm from 2014 to 2015, citing the farm's license application. Robbins also points to deposition testimony from Terri Petter, the farm's owner, saying she does not always wait for animals to die naturally before skinning them; instead, she answered it "depends on the fur market."
"Gray wolves have been endangered since 1978, and they are currently listed as threatened in Minnesota," Robbins told Fox 9. The letter gives the farm 60 days to "stop killing and skinning the protected wolves" before filing suit, a notice period required by the Endangered Species Act.
The latest lawsuit threat is one of several problems facing the fur farm that also offers the public opportunities for close encounters with wildlife, including in a petting zoo.
Accusations over "exotic animals"
In April 2016, Fur-Ever Wild is scheduled to face Eureka Township in a trial over an ordinance banning exotic animals. According to court documents, the farm also has cougars, bobcats, otters, beavers, lynx, fishers, and badgers. And the Minnesota Court of Appeals decided the exotic animal ban applies to the farm, despite its agricultural purpose. The 2016 trial will determine whether the farm is in violation of the ordinance, and if so, how many animals might already be grandfathered in before the ordinance was enacted. Several neighbors had sued the township, complaining of smells and odors.
Threats and vandalism
Terri Petter, the farm's owner, told Fox 9 that she has received death threats. On November 29th, her admissions booth burned in a fire she claims was arson. According to a police incident report, Petter's "spark plugs were cut" on her vehicle, and the case remains an active investigation.
Neither Petter nor her attorney would comment on the recent wolf accusations.