Community steps up to help Little Free Library destroyed by arson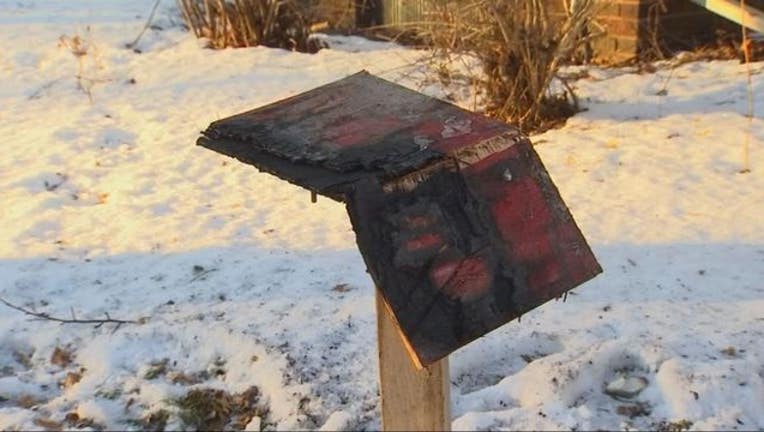 article
MINNEAPOLIS (KMSP) - A Minneapolis woman is receiving a flood of support after the Little Free Library her children built for her was intentionally burned down.
Shortly after Fox 9 aired Melissa Summers' story on Tuesday night, she started to get messages from people offering to help her replace her library.
"My Facebook messenger has exploded, and it's just been really incredible," Summers' told Fox 9 on Wednesday.
At least a dozen people have offered Summers replacement structures. Many more have offered money or books to help her rebuild.
However, Summers maintains that she would like to continue to support the Little Free Library nonprofit by paying for a replacement herself.  Besides, she only has room for one Little Free Library in her yard, she says.
But, Summers has an idea for all the thoughtful people who've extended their kindness following the arson. Summers stands firm on the same conviction she shared Tuesday: the best revenge would be to build an little Free Library in your yard or at the very least, "put your books in libraries that you see."
"I'm pretty sure they didn't have it in for me or Little Free Library or books I think they were just being stupid," Summers said.
Both Home Depot and Midwest Fence in South St. Paul are among the businesses that stepped up to build the Minneapolis mom a new Little Free Library.
"Instead of somebody spending $300 to do something like that, I figured I could help," Scott Shultz, a Midwest Fence Mechanic Technician, said.
Little Free Library representatives even offered Summers a discount on a Little Free Library – the key reason she has insisted would-be donors instead divert their interest to the organization itself.
"A lot of people who have these [libraries], they really have their hearts in the right place," said Little Free Library operations manager Brandon Pedersen.
Pederson says it's very uncommon for Little Free Libraries to fall prey to vandals. 
"Mostly what we see is people rallying around and filling these with books," Pederson said.
There are approximately 50,000 Little Free Libraries around the world, so Summers' theory? There is room for one on every block.
If you'd like to take Summers' suggestion, you can find more information on how to support the Little Free Library organization here.