Commemorative Metrodome home plate welcomed to U.S. Bank Stadium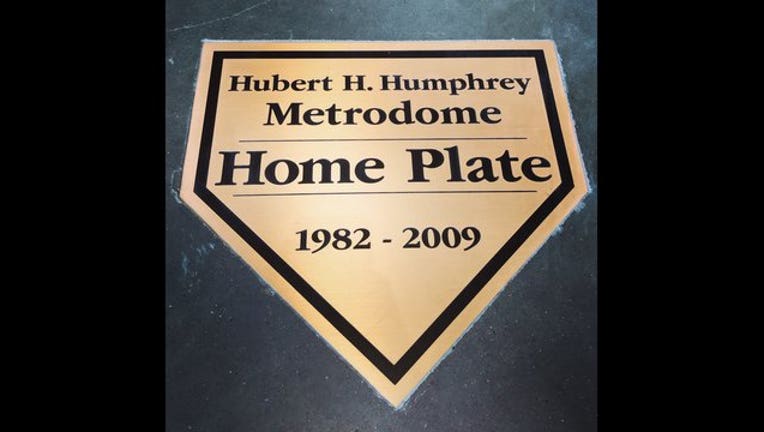 MINNEAPOLIS (FOX 9) - It was a historic day at U.S. Bank Stadium as the Minnesota Sports Facilities Authority and the Minnesota Twins dedicated a commemorative home plate at its original location from the days of the Metrodome.
During the dedication, fans including Twins President and CEO Dave St. Peter, Kent Hrbeck and Tom Kelly celebrated the many years and memories from the H.H.H. Metrodome.
The plaque, shaped like home plate, sits on the main concourse of U.S. Bank Stadium and represents the original location of home plate in the Metrodome.