Clown holding bloody machete spooks highway drivers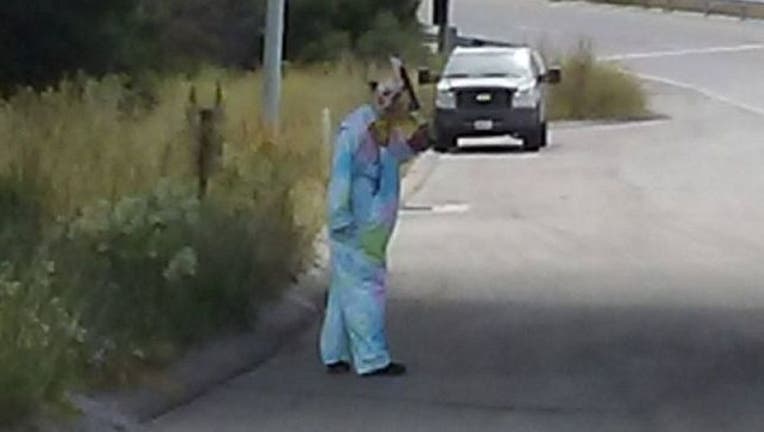 article
FOX NEWS - A clown waving a bloody machete over his head on the side of a California highway spooked passing drivers on Wednesday.
Larry Tovey, 61, of Gilroy, wore a clown suit and red and white makeup on his face while holding a machete caked in fake blood, according to KSBW.
He stood on the side of Highway 101 between Prunedale and Aromas, with his thumb drawn out, a gesture commonly associated with hitchhiking.
"Two deputies contacted Larry, with their guns drawn, and eventually figured out what he was up to," the Monterey County Sheriff's Office said in a Facebook post.
After handcuffing and questioning Tovey, the deputies determined he was not threatening anyone although the machete was real.