Clown Convention kicks off in Bloomington, Minn.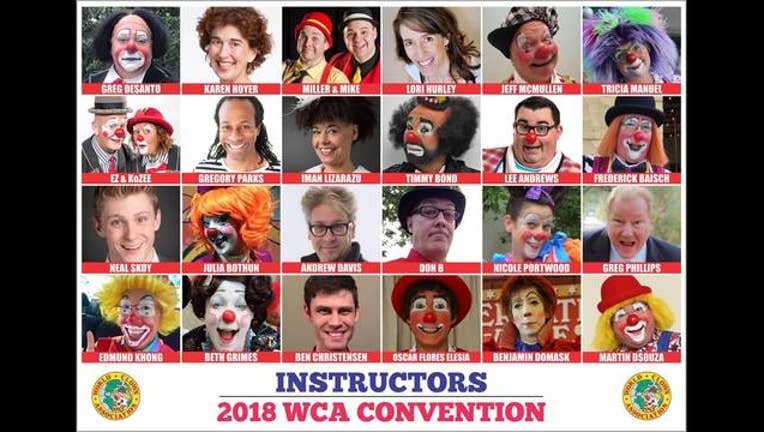 article
BLOOMINGTON, Minn. (KMSP) - Clowns from around the world are gathering in Bloomington, Minnesota, this week for some serious business.
The World Clown Association's annual Clown Convention features workshops with some of the best in the business, with topics like "Clown Costumes that Work," "How 2 Be Funny" and "Mime: The Language of Clowns."
This year's theme is "Ringling Remembered: A Tribute to Historic Clowns", and will bring some of the most experienced entertainers under one roof.