Chipotle to allow quesadilla 'hack' from TikTok: 'We're amazed by the passion of our fans'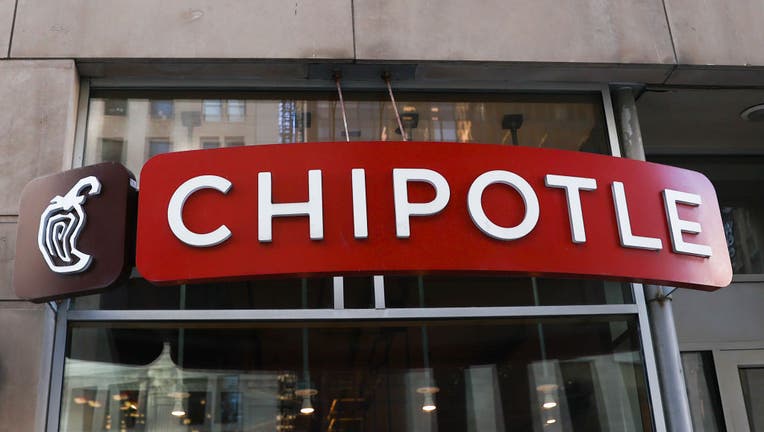 article
It seems like Chipotle will soon let customers have it their way, at least when it comes to quesadillas. 
The Mexican grill-chain says it will allow customers to add vegetables to their quesadillas. 
TikTok users featured a "hack" urging customers to order steak quesadillas with a side of grilled vegetables, extra cheese and sides of sour cream and vinaigrette. The idea was to essentially transform the quesadilla into a Philly cheesesteak. 
However, company employees said online they were told not to add veggies to a quesadilla order, even if a customer requested it. 
Now, it seems as if Chipotle will start to embrace the viral hack. 
RELATED: Goodbye, Sierra Mist. Hello, Starry: Pepsi launches new lemon lime soda
"We're amazed by the passion of our fans and their ability to find unique ways to enjoy our hand-crafted quesadillas with Chipotle's real ingredients," the company said in a statement to FOX Television Stations. "Due to the preparation time required, quesadillas were designed to be digitally exclusive to best support our team members, avoid overcrowding on our front-line, and ensure guests have a seamless experience."
"Currently, our quesadilla offering does not include fajita veggies with a protein, however, we are looking forward to adding this combination in the future," the company added. 
The company also shared TikTok videos with users saying the option to add vegetables to quesadillas in March. 
RELATED: Reservations required: White Castle brings back 'fine dining' for Valentine's Day
It's not the only food hack that the company is battling. 
Two employees went viral on TikTok after they showed their dislike toward the money-saving hack, in which customers order a single taco, a side tortilla and side orders of meats, cheese, vegetables, rice and beans.
The side orders are packaged into small plastic containers and the hack had allowed customers to roll up their own burrito for a fraction of the cost. Multiple users on TikTok have reported that the hack has gotten them a deconstructed burrito for around $3.
Executives at Chipotle then changed the way tacos are ordered.
"Guests are currently unable to order a single taco from our online ordering systems," said Laurie Schalow, Chipotle's chief corporate affairs officer, in an email to FOX Business.
"While we have long embraced customizations and even released our own hack menu, the current social media trend is resulting in a poor experience for our food, our employees and our customers waiting for orders," she explained.
FOX Business contributed to this report. This story was reported from Los Angeles.