Dry cleaning chemical linked to risk of Parkinson's disease, study says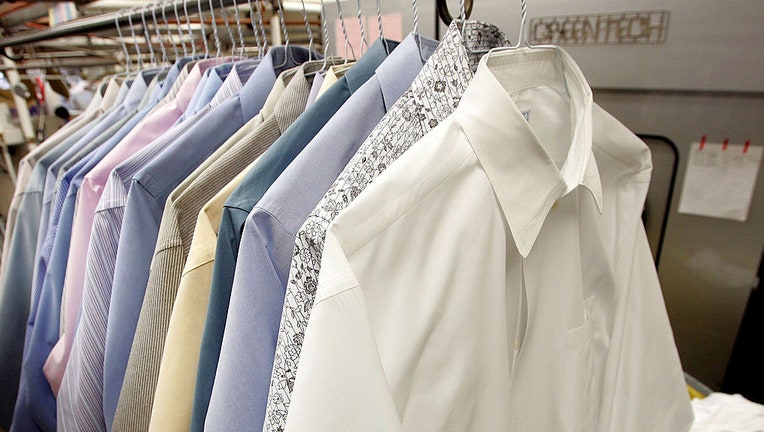 article
A chemical used for dry cleaning clothes is related to a higher risk of Parkinson's disease, researchers explained in a new study from the Journal of Parkinson's Disease.
According to the study, trichloroethylene (TCE) is a chemical solvent used to degrease metal parts, clean engines, dry clean clothes, and medical use, including anesthesia for patients and as a surgical disinfectant. 
Parkinson's disease is a brain disorder that causes unintended or uncontrollable movements, such as shaking, stiffness, and difficulty with balance and coordination, according to the National Institutes of Health. 
The study notes that millions of people can come in contact with TCE without knowing because it pollutes outdoor air, taints groundwater, and contaminates indoor air. TCE evaporates from underlying soil and groundwater, enters homes, workplaces, or schools, and is often undetected.
RELATED: Michael J. Fox says he doesn't feel sorry for himself because of Parkinson's disease: 'No regrets'
Scientists in the study examined seven people to whom TCE may have contributed to their having Parkinson's disease.
Researchers acknowledged in the study that the evidence evaluated in each person is circumstantial and said their stories bring attention to a link between TCE and the disease. 
Two of the people who participated in the study were former NBA player Brian Grant, who was diagnosed with Parkinson's disease at the age of 36, and Amy Lindberg, who researchers said in the study could have been exposed to drinking water contaminated with the chemical at Camp Lejeune while serving as a young Navy Captain. Lindberg was diagnosed with Parkinson's 30 years later.  
Other studies cited in the report have linked TCE to Parkinson's dating back to 1969. The Journal of Parkinson's Disease research highlights several examples, including a 59-year-old man exposed to TCE during his working career. A 37-year-old woman became exposed to TCE while cleaning houses and later working in the plastic industry. And in 2008, three factory workers developed Parkinson's after using TCE for years to clean metal parts.
Researchers in the study call for TCE testing in groundwater, drinking water, and soil, explaining that outdoor and indoor air quality tests should be part of routine water quality testing.
Moreover, the team believes contaminated TCE sites need improvements in air quality to lower exposure to the chemical and explains that more research is required to understand how TCE is linked to Parkinson's and other diseases. 
This story was reported from Washington, D.C.