Charges: MinnMed executives illegally distributed oils to a New York facility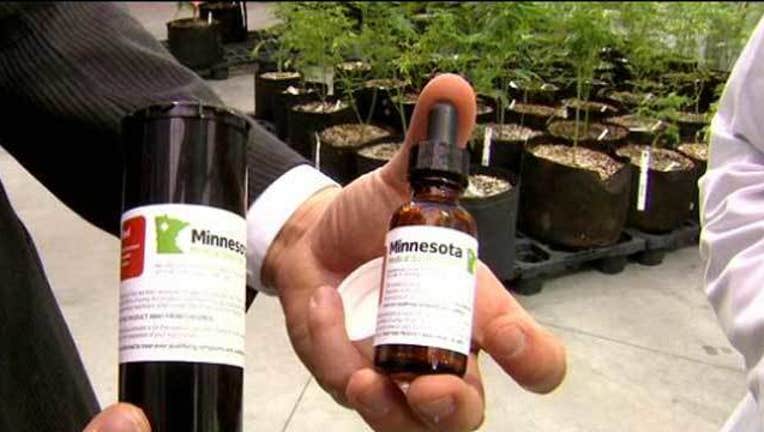 article
OTSEGO, Minn. (KMSP) - Two former employees of Minnesota Medical Solutions have been charged with felonies after they allegedly smuggled cannabis oils out of state to aid their parent company.
Minnesota Medical Solutions is one of two medical marijuana companies in the state.
Laura Bultman of Apple Valley and Ronald Owens of Otsego are accused of illegally transferring cannabis oil to another facility in New York. The concentrated oils were valued at over $500,000.
According to the charges, the dispensary in New York needed more oil concentrate because there wasn't enough production.
Charges were filed against the two on Monday in Wright County.
Bultman and several other employees met in a secure vault on Dec. 5, 2015 and said marijuana oil manufactured in Minnesota could rescue New York. According to the complaint, Bultman told the other employees she would get four to five jars of oil to New York and give them to the lab manager and make the inventory disappear.
Bultman and Owens drove the oil to New York in the company's armored vehicle. They left Dec. 5,2015 and got to New York on Dec. 6, 2015.
The two face two years in jail and/or a $3,000 fine.
A spokesperson with Vireo, the company that owns MinnMed, released this statement:
"When we became aware of the possibility that one or more individuals may have acted in ways contrary to the laws of the state and to our own policies and procedures, we acted immediately to investigate the allegations, communicate with our regulators and take appropriate action.  We take seriously our legal obligations, our regulatory responsibilities and our own standards and procedures in this area. We will cooperate with the agencies investigating this situation even as we maintain our laser focus on providing patients, who suffer from life-threatening and debilitating diseases like cancer and ALS, with best-in-class medical cannabis products and compassionate care."