Charges: Former bus aide killed wife to 'help her get to heaven'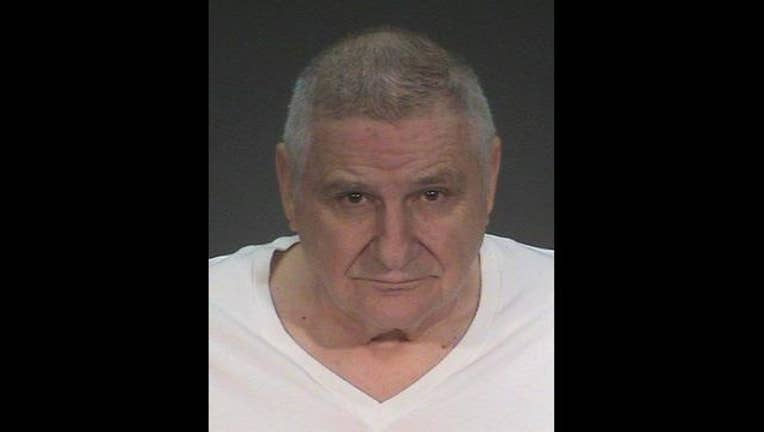 WOODBURY, Minn. (FOX 9) - A former school bus attendant accused of touching minors is now charged in the murder of his wife, which he told police he did out of "mercy," according to the criminal complaint.
Authorities first learned something was amiss when 72-year-old Harvey Theodore Kneifl did not appear in court Thursday morning.
In 2017, Kneifl was charged with 10 counts of criminal sexual conduct for allegedly innappropriately touching children on his bus route. Kneifl was due in court for the verdict in the trial, but he did not show up, according to Woodbury police.
According to the charges, officers went to Kneifl's home at St. Therese Senior Services of Woodbury to complete a welfare check. After there was no answer at the door, police and a nurse at the center went inside the apartment, where they found Kneifl in the shower, bleeding from the neck. Authorities found two knives on the floor.
As a nurse started treating Kneifl, he told police they would find his wife dead in the second bathroom. Officers found her in the other bathroom, and she had a deep cut on the left side of her neck. The Ramsey County Medical Examiner's Office ruled her death a homicide.
While responders were taking Kneifl to the hospital, he told them he "had helped his wife out last night."
At the hospital, Kneifl told police his wife had been struggling with Alzheimer's disease for the past four years. He explained Wednesday night he helped her into the bathroom and told her he "was going to help her get to heaven."
He cut her throat and laid her in the bathtub. After she passed away, he went into the other bathroom and cut himself with the same knife and did not awake until the nurse and officers arrived.
Kneifl faces up to 40 years in prison for the murder charge. According to online records, a court date has been set in March for the criminal sexual conduct case.