Charcoal grill fire destroys Maple Grove family's home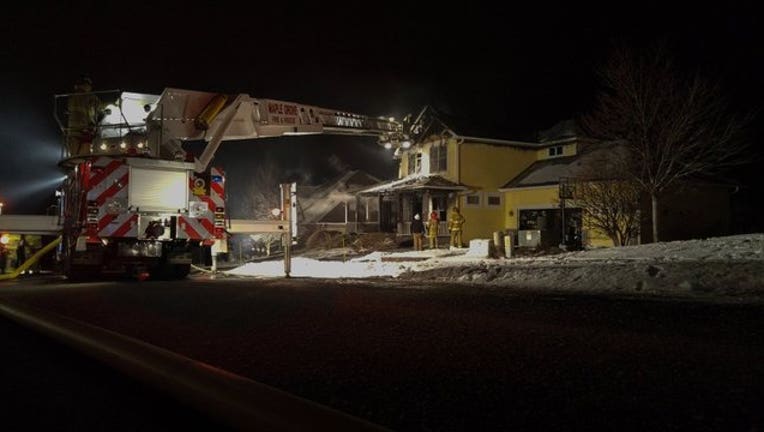 article
MAPLE GROVE, Minn. (KMSP) - A Maple Grove, Minn. family was able to escape from their burning home after a fire that appeared to have started outside, fire officials said Sunday morning.
The fire started at about 4 a.m. on the 16000 of 72nd Place N.
The father told fire officials the family has used their charcoal grill on Saturday, and it appeared that over the course of the evening, it either lit up again or tripped over setting the deck ablaze, which crawled up the house.

The father woke up to cracking and popping but no smoke, and their smoke detectors were not going off. He was able to alert his wife and children inside and the family escaped to a neighbor's house. It took about 70 firefighters from five Maple Grove stations to put out the blaze.
The assistant fire chief said the fire spread all the way to the home's attic. The house is expected to be a total loss. One firefighter was sent to the hospital, but it may have been related to illness, not from battling the flames.