Cass County Sheriff's Office to revisit cold case of missing man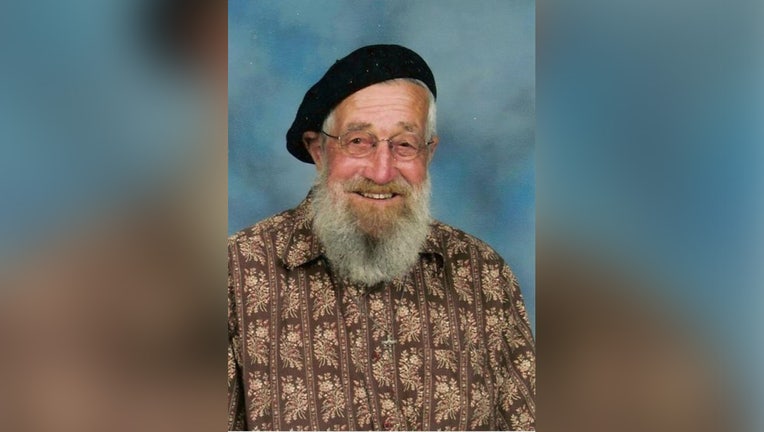 article
STAPLES, Minn. (FOX 9) - The Cass County Sheriff's Office is revisiting a cold case of a man who has been missing for over 14 years. 
Peter Achermann was 82 years old when he went missing in rural Staples, Minnesota. He was last seen shopping for groceries on July 24, 2009, the day before his granddaughter's wedding. 
A massive search ensued for Achermann, with the Minnesota National Guard and many other agencies assisting the Cass County Sheriff's Office. The only clue they found was Achermann's abandoned car on a low-maintained road. 
According to the Cass County Sheriff's Office, since the disappearance of Achermann, numerous tips have been received and leads followed up on but nothing significant has been revealed.  
The sheriff's office has now decided to revisit the case. During the next month, officials will go back to the area of 85th Avenue Southwest in Becker Township, where Achermann's car was found. Authorities say the landscape and terrain of the area have changed due to the ongoing drought. 
The drought has provided an opportunity for police to search dried ditches and lowlands that were once filled with water. Timber harvesting has occurred on land parcels neighboring the site, which opens up the area for an easier search. 
According to the release, the initial investigators have either retired or moved on, and reassignments to the case have been made. 
Officials say that revisiting the initial search area will give them the opportunity to learn and reorient themselves with the area and the search that was done the months following the disappearance. 
The Cass County Sheriff's Office states it is important to note that while nothing significant has been recently learned about the case, the public will see officials and a number of agencies searching in this area as the foliage changes. 
Officials say they are not requesting any additional assistance from the public while searching the area, but if you do have any information regarding Achermann's disappearance call the Cass County Sheriff's Office at 218-547-1424. You can also submit a tip at crimestoppersmn.org.