Carver Co. releases log of police calls to home of Archer Amorosi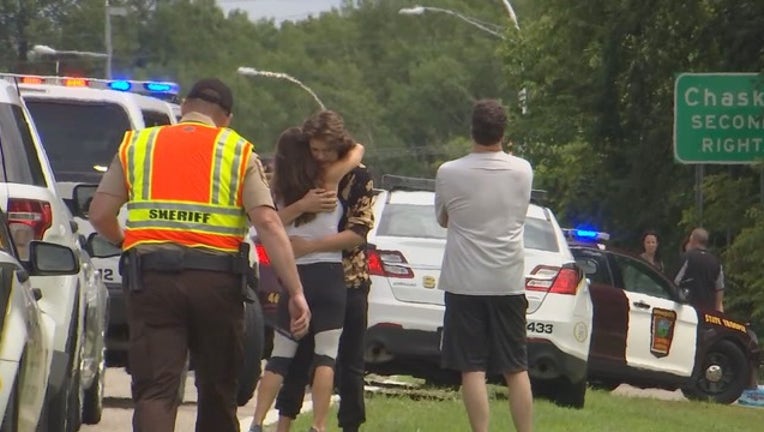 article
CHANHASSEN, Minn. (KMSP) - The Carver County Sheriff's Office has released its log of police calls to the Chanhassen, Minnesota home of Archer Amorosi, the 16-year-old boy who was fatally shot by deputies last Friday. 
According to the data log, there were nine calls for service to Amorosi's home on the 6400 block of Oriole Avenue between July 2015 and July 2018. 
There were two warrant service calls, two domestic, one missing person, one suspicious activity, one assisting other agency and one mental health. One call was made for a juvenile female runaway arrested on a warrant. 
The mental health call was made at 9:56 a.m. on Friday, July 13, 2018—the day of the officer-involved shooting. According to the Minnesota Bureau of Criminal Apprehension, Amorosi's mother called 911 to report that her son was suicidal and threatening her with knives and a baseball bat. 
Officer-involved shooting
According to the preliminary investigation, Amorosi refused the deputies' repeated orders to exit the house. A Taser and pepper spray deployed through a window were ineffective. The deputies remained outside.
At one point Amorosi ran out the front door of the home holding a hatchet and "what appeared to be a handgun." Deputies continued verbal commands and again deployed a Taser, but it was ineffective.
Deputies then discharged their weapons, striking Amorosi. He was pronounced dead at the scene. 
BCA investigators recovered a hatchet and a "handgun-style BB-gun" from near Amorosi's body. 
One of the deputies was transported to the hospital with non-life threatening injuries, but has since been released. 
Deputies identified
The three deputies involved in the incident have been identified as Corporal Jacob Hodge, who has been with the department for 18 years. Another officer was identified as Deputy Travis Larson, who has been with the department for two years. The other officer was identified as Corporal Josh Baker, who has been with the department for 11 years.
Hodge and Larson were the only ones who discharged their guns. Larson also discharged his taser and pepper spray. Baker discharged his Taser.
Hodges and Larson have been placed on standard administrative leave. 
BCA investigation ongoing 
Body cameras and dash cam video captured portions of the incident. The BCA is continuing to investigate the shooting. 
Once the investigation is complete, the BCA will turn over its findings to the Carver County Attorney's