Buying a home is now more affordable than renting in these 5 US cities
A new report shows there are a couple U.S. cities where, despite some of the least affordable housing prices in decades, it may still be cheaper to buy than to rent. 
To come up with the rankings, Realtor.com calculated the monthly cost for a median-priced studio to two-bedroom home listing in the 50 largest metros with a 7% mortgage rate — including property taxes, insurance, and homeowners association fees. This was then compared to the median rental price for a similarly sized home in the same area.
The real estate listings company found five cities where it's actually better to buy, since the mortgage payments were often lower than the market's rents. Meaning, if buyers can cobble together the needed down payment and closing costs in these areas, it may be worth becoming homebuyer than to continue renting. 
While renting is more affordable than owning in 45 out of the country's 50 largest cities, here are top five cities where a person may consider buying.
Memphis, Tennessee
With the Memphis's relatively affordable homes, analysis from Realtor.com reveals that buyers, on average, will be saving more than $400 compared with renters. 
That's even with a significant increase in the cost to buy there, with the monthly starter home prices rising by a whopping 58%, year over year, according to the company.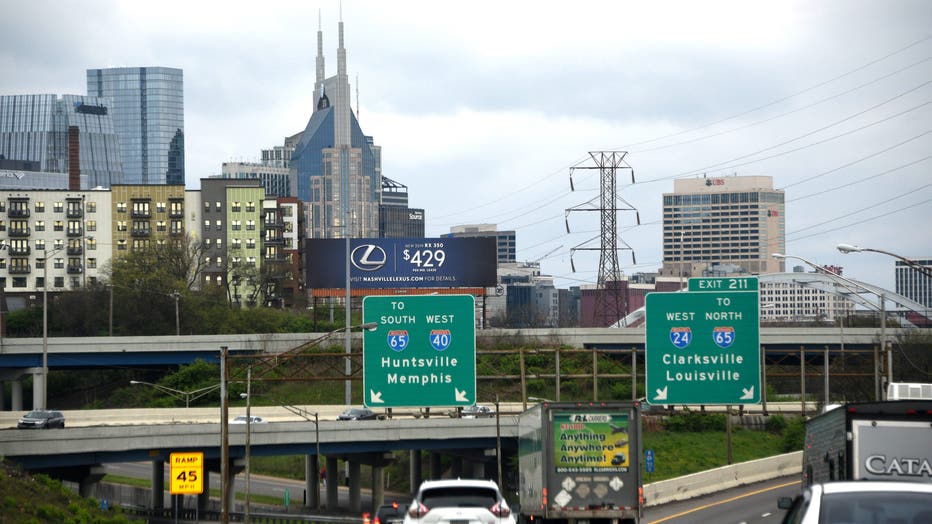 Views of downtown Memphis on March 31, 2019 from Interstate Highway 40, Memphis, Tennessee (Credit: Paul Harris/Getty Images)
Joe Spake, a broker at InCity Realty in Memphis, told Realtor.com that he sees a lot of new apartment buildings going up, but the newer units are going for a higher price point.
"They're building like crazy, but they rent for a lot of money," he says, "[About] $1,600 a month for a two-bedroom apartment isn't out of the ordinary."
Top 5 cities to buy instead of rent:
Memphis, Tennessee
Pittsburgh, Pennsylvania
Birmingham, Alabama
St. Louis, Missouri
Baltimore, Maryland
But even as rents continue to climb across the country, renting is still cheaper than monthly payments for a purchased home in most U.S. cities as of December. Renting costs nearly $800 less per month than buying, on average.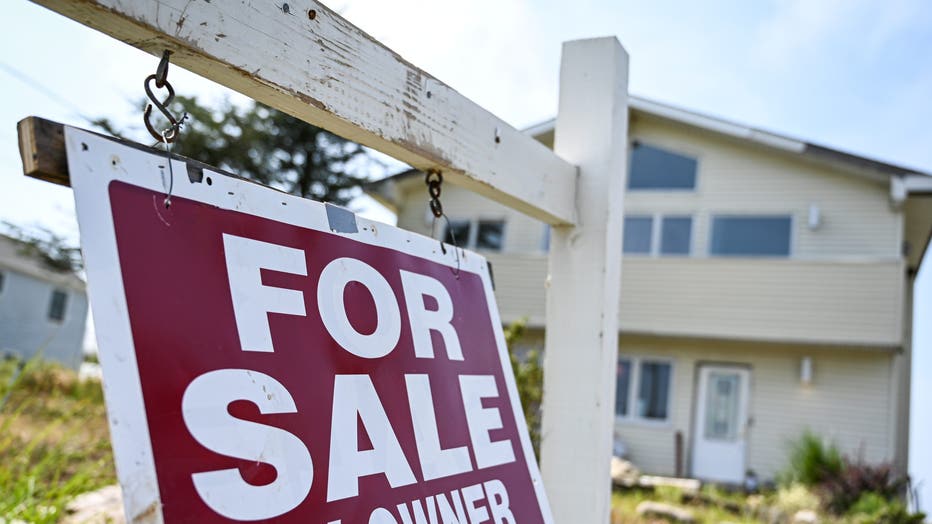 Mastic, N.Y.: For Sale sign by owner sign hangs in front of a house in Mastic, New York, on January 14, 2018. (Photo by Steve Pfost/Newsday RM via Getty Images)
"The areas where renting is better tend to be pricey markets for both renters and homebuyers, but especially homebuyers," says Danielle Hale, chief economist at Realtor.com. "These in-demand markets tend to be larger cities with a good share of the workforce powered by the tech industry, which has until very recently been a huge growth engine for these markets' economies and housing."
Austin, Texas
Austin has shown significant growth in the real estate market over the past several years, drawing newcomers from all over the country—and real estate prices have skyrocketed in the city accordingly. 
In the early part of 2021, home prices in the Texas capital were climbing more than 40%, year over year.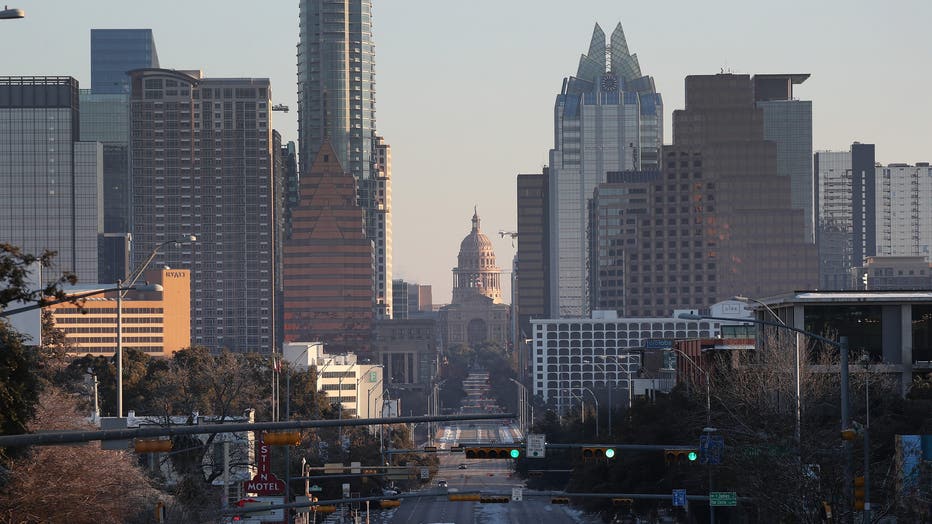 Vehicles drive along Congress Avenue that leads to the Texas Capitol building on February 19, 2021 in Austin, Texas. (Credit: Joe Raedle/Getty Images)
According to Realtor.com, prices have stabilized, but they're still far higher than before the COVID-19 pandemic. With mortgage rates up, the monthly fees on a so-called starter home are beyond the budgets of many first-time buyers — more than double what it would cost to rent a home.
"Owning in Austin has gotten more expensive fast," says Brad Pauly, the broker and owner of Pauly Presley Realty in Austin.
RELATED: New study: Renting a home is more affordable than buying one in 2023
Pauly looked at a home recently and figured that the monthly cost was up $1,000 compared with one year earlier.
"You expect to pay more for ownership than for renting, but you also bet on the home continuing to appreciate," he says.

Top 5 cities to rent instead of buy
Austin, Texas
San Francisco, California
Seattle, Washington
Boston, Massachusetts
Portland, Oregon
Rates had been in the low- to mid-3% range for 30-year fixed-rate loans around this time last year, according to Freddie Mac. Now they're just above 6%.
Yet, homeownership is investing in an asset that folks get to live in — and that's part of the trade-off: Buying a home can be more expensive, but the mortgage builds equity for the homeowner over time.
EARLIER: Apartment rental prices may finally be falling in US, data shows
"If you're a renter trying to decide if it's better to sign another lease or buy a home this year, market conditions are one factor to consider, but it's far more important to think about what you want and need from a home," Hale says. "How much flexibility or stability do you see fitting with your lifestyle over the next five to seven years?"
This story was reported from Los Angeles.