Bratton tells New Yorkers: Don't give homeless money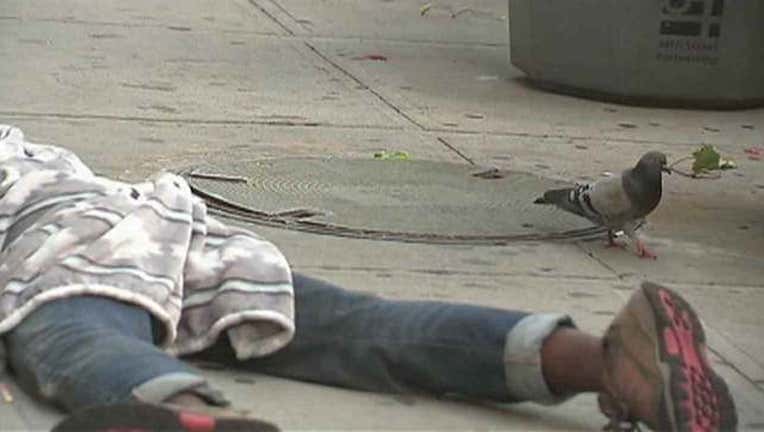 article
NEW YORK (FOX 5 NY) - Don't feed them and we're not talking about the pigeons. According to NYPD Commissioner Bill Bratton, New Yorkers should not give cash to the homeless.
Here's exactly what he said: "My best advice to the citizens of New York City: If this is so upsetting to you, don't give. One of the quickest ways to get rid of them is not to give to them." 
Bratton made the remarks at a news conference with Mayor de Blasio outside City Hall Monday.
They had been shown a photo of a homeless person with several pets panhandling at Broadway and West 68th Street on Saturday night.
Homelessness has been making headlines in New York City: the struggle, the suffering, and the solutions; the stories from those who have hit hard times.  Homelessness in New York City is at an all-time high.