Boy saluting soldier's statue at Wisconsin memorial caught on camera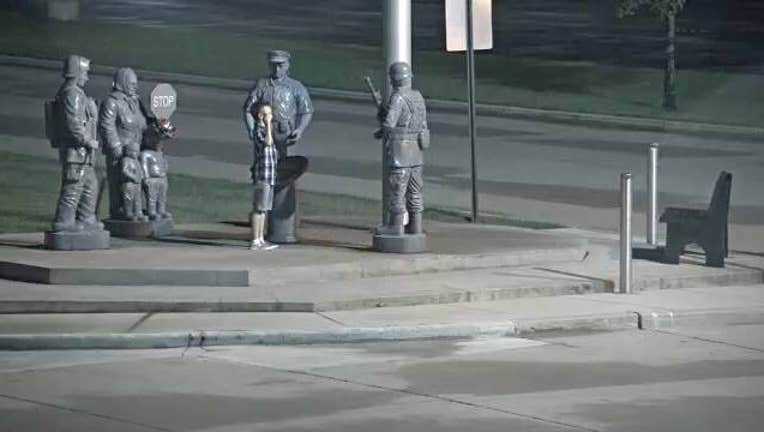 article
LITTLE CHUTE, Wisc. (KMSP) - Authorities in a town near Appleton, Wisconsin came across an unusual sight while reviewing surveillance cameras this week.
The Little Chute Fire Department was looking through video when it came across a young boy standing in a memorial for first responders and veterans.
A frame from the video shows an unidentified boy standing by himself saluting the soldier statue in the memorial.
In a Facebook post, the fire department called the boy's display "awesome" and added, "Respect is still alive in this great country of ours."
The boy's identity and his reason for saluting the solider at the memorial are still unknown.