Boy gives Wausau Police Dept. special gift after deadly shootings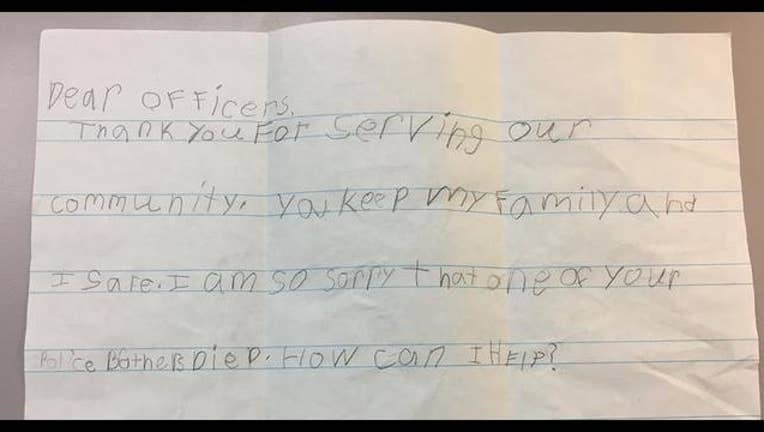 article
WAUSAU, Wis. (KMSP) - After a series of shootings near Wausau, Wisconsin, left four people dead, including a police officer, community members are showing signs of support for their law enforcement.
But it's the compassion of a seven-year-old boy that captured the attention of the Wausau Police Department.
On Wednesday, four people died in shootings at a bank in Rothschild, a law firm in Schofield, and apartment complex in Weston. A police officer from the Everest Metro Police Department died in the incident. The suspect is in custody.
Wausau police helped respond to the shootings and has since received a "overwhelming" support from the community, according to a recent Facebook post.
Among those gifts, was one from seven-year-old Brady, along with two notes.
"Thank you for serving our community," read Brady's carefully written message. "You keep my family and I safe. I am so sorry that one of your police brothers died. How can I help?"
When officers opened the gift, they found a Wii and some video games. The second note, in a grown-up's handwriting, explained everything.
"This is Brady's favorite thing," read the note. "He loves to play Wii so much. After yesterday's events, he decided that he wants to give it to a police officer to make them feel better. Please gift to police officer that would enjoy it."
Moved by the boy's selflessness, the department shared his story on Facebook.
"We have experienced great acts of compassion, love, and generosity from this community. Brady's example is one we can all follow," read the department's post. "Thank you for setting the example for others in our community at the young age of seven."
See the full post below: