Border agents at MSP airport deny Muslim-Australian activist entry to U.S.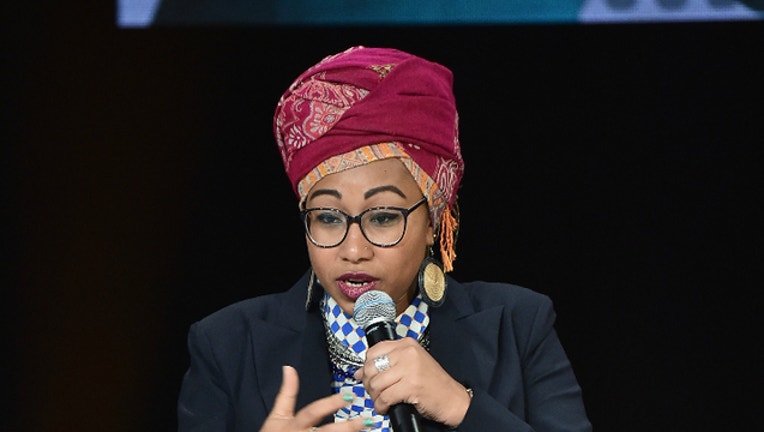 article
(KMSP) - An award-winning social advocate was denied entry to the United States at the Minneapolis-St. Paul International airport Wednesday afternoon.
Yassmin Abdel-Magied is an activist, a broadcaster, author, founder and engineer with a Sudanese-Egyptian-Australian background, according to her website. She was scheduled to present at the PEN World Voices Festival in New York next week.
"I'm currently at the border and they've said I'm being deported," she wrote on Twitter Wednesday. "This should be fun. What are my rights?" 
Several hours later she updated her 10,800 Twitter followers, "They've taken my phone, cancelled my visa and are deporting me. Will follow up on messages once I understand what's going on." 
According to Abdel-Magied, agents told her they had canceled her visa and informed her that she would be required to return to London where she currently lives. 
"On 11 April 2018, I attempted to enter the United States of America," she wrote in a statement shared on Twitter. "The validity of my visa to enter was challenged and I have now returned to London." 
U.S. Customs and Border Protection (CBP) requires all travelers arriving to the United States to provide travel documents about the purpose of their travel. The issuance of a visa or a visa waiver does not guarantee entry to the United States, the CBP said in a statement. 
CBP officers at the port of entry then conduct inspections to determine if a traveler should be granted admission to the country and if they possess proper documentation for the purposes of their trip. 
"During the inspection, CBP officers determined this individual did not possess the appropriate visa to receive monetary compensation for the speaking engagements she had planned during her visit to the United States," a CBP spokesperson said. "As such, she was deemed inadmissible to enter the United States for her visit." 
Abdel-Magied's statement also said she had previously traveled to the United States on the visa she sought entry with on April 11. 
Festival organizers released a statement in response to Abdel-Magied being denied entry to the United States, emphasizing that the purpose of the festival is to sustain the connectedness between the U.S. and the wider world. 
"We call on Customs and Border Patrol to admit her to the U.S. so that she can take her rightful place in the urgent international conversation to take place at the Festival next week," PEN America Chief Executive Officer Suzanne Nossel wrote in the statement.