Biden classified documents: How the case is (and isn't) similar to Trump's
The Justice Department is reviewing a batch of potentially classified documents found in the Washington office space of President Joe Biden's former institute, the White House announced Monday.
The documents were found at Penn Biden Center, which is where the president kept an office after he left the vice presidency in 2017 until shortly before he launched his 2020 presidential campaign in 2019.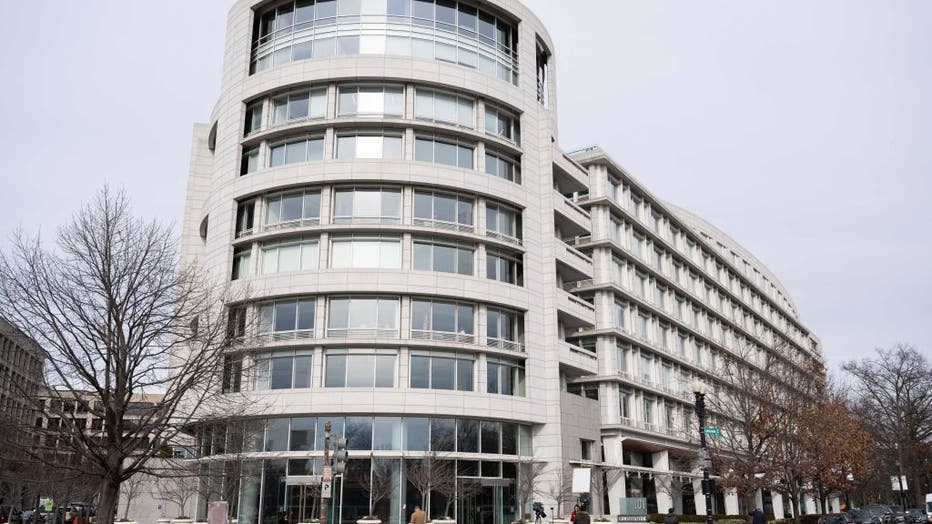 An office building housing the Penn Biden Center, a think tank affiliated with the University of Pennsylvania, is seen in Washington, D.C. (Photo by Saul Loeb/AFP via Getty Images)
Recovering the documents, which were said to have been found on Nov. 2, 2022 in a "locked closet," drew questions and criticism about how his case is being handled verse the classified documents' case involving former President Donald Trump, who's facing a criminal investigation after hundreds of documents were seized from Mar-a-Lago. 
Trump weighed in Monday on his social media site after the news broke, asking, "When is the FBI going to raid the many homes of Joe Biden, perhaps even the White House?"
National security attorney Bradley Moss spoke with LiveNOW from FOX's Josh Breslow to explain how the two cases are — and aren't similar. In fact, he called them "polar opposites." 
"So to be clear with what we know so far - and we're still waiting to see all the facts about President Biden's situation - but from what we know so far as they were clearing out that office at his former think tank, his personal attorneys found these records; they immediately notified the National Archives; the National Archives immediately came and picked them up or turned them to government control. That's the proper way to handle this," Moss said. 
Whereas, in Trump's case, prosecutors have said that Trump resisted requests to give back roughly 300 documents and failed to fully comply with a subpoena that sought their return. FBI agents eventually in August served a search warrant at the Mar-a-Lago property, removing 33 boxes and containers.
"Let's be clear," Moss said, "there should never have been these documents sitting at the Penn Biden Center think tank, just as much there should never have been all those documents we found about sitting at Mar-a-Lago."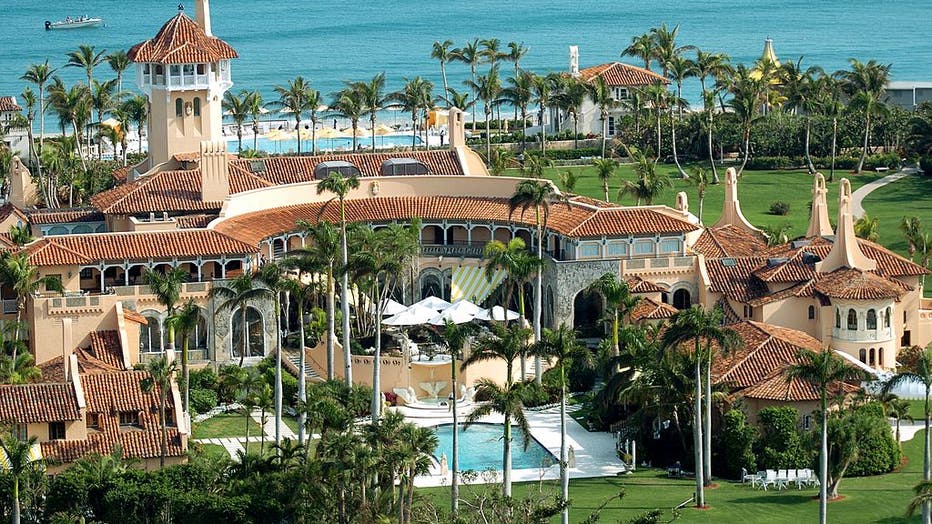 Aerial view of Mar-a-Lago, the oceanfront estate of billionaire Donald Trump in Palm Beach, Fla. (Photo by John Roca/NY Daily News Archive via Getty Images)
But, Moss admitted, these things do happen — mostly due to "human error and sloppiness and incompetence," he said. "Even one document being misplaced is an issue."
Moss said it's unclear if Biden could face legal ramifications since the details of the case are still unfolding. He says authorities still need to find out how the documents got there in the first place and who knew about it. 
"Did Joe Biden even know they were there? We have no clue yet," Moss said. 
"Could there be liability for those staffers who ultimately moved the documents there, who may have known what was in them and didn't take any action over the last seven years? That's possible. But for President Biden at the moment, no, I don't see anything that puts him at risk right now," he added. 
RELATED: DOJ reviewing potentially classified documents found at Biden center
Meanwhile, it's not immediately clear why the White House didn't disclose the discovery of the documents or the DOJ review sooner. CBS was first to report Monday on the discovery of the potentially classified documents.
"This type of thing will happen at times," Moss reiterated, "but the difference here and why Mr. Trump is in criminal jeopardy at the moment and President Biden is not, is because of how they handled it once confronted with the problem."
The Justice Department's investigation into Trump's documents case is ongoing. It is not clear when a decision when will be made on whether Trump, or anyone else, should be charged.
This story was reported from Detroit. LiveNOW from FOX and the Associated Press contributed.