Best place to retire? This state just beat Florida, according to a new study
Where do you want to spend your hard-earned retirement? Where will it go the furthest? And where will you be the happiest and most comfortable as you age and your priorities change?
It's many of the questions posed when determining where the best state to retire will be.
Thankfully WalletHub took out a lot of the guesswork and compared the 50 states across 47 key indicators of retirement-friendliness including affordability, health-related factors and overall quality of life. 
So, which state came out on top? Surprisingly, this time, it was not Florida. 
Virginia becomes top state to retire
Virginia is the best state to retire in 2023 according to the study. The state received a total score of 57.55, edging out Florida which received a total score of 57.43.
"One of the main reasons Virginia is the best state to retire is its tax friendliness, specifically its lack of an estate or inheritance tax," Jill Gonzalez, WalletHub's analyst told FOX Television Stations. "In terms of the quality of life, the state has plenty of shoreline mileage, access to adult volunteer activities and a low crime rate." 
She continued: "Looking at the healthcare system, Virginia has top-rated geriatrics hospitals, as well as the largest number of dentists per capita, making it a great option for retirees."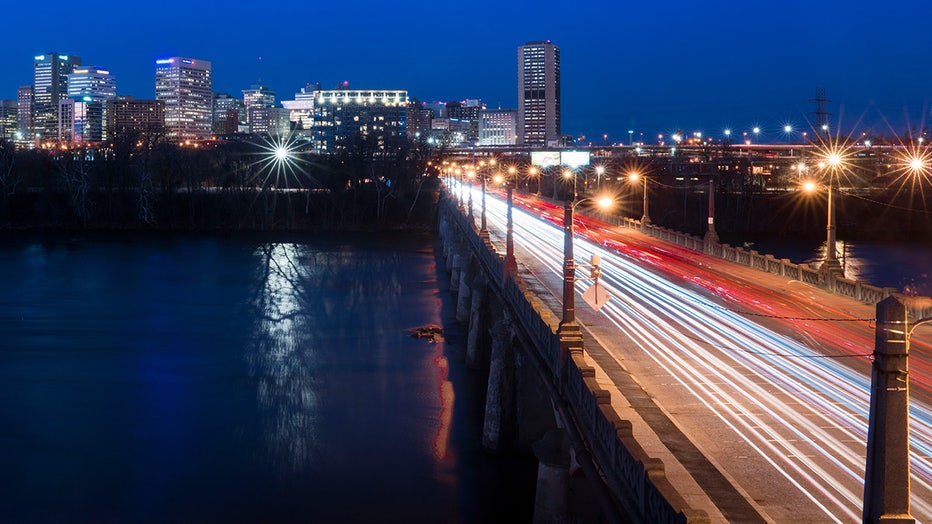 Sunset view on James River of historic southern Richmond, Virginia. (Photo by: Joe Sohm/Visions of America/UCG/Universal Images Group via Getty Images)
Some of the categories that were assessed included: adjusted cost of living, the annual cost of in-home services, museums and theatres per capita, property-crime rate and life expectancy.

The following states ranked as the top 10 best states to retire: 
Virginia
Florida
Colorado
Wyoming
Delaware
New Hampshire
South Dakota
Minnesota
Idaho
North Dakota
In contrast, Kentucky was ranked the worst state to retire, according to the findings. 
The following states ranked as the worst places to retire: 
Kentucky
New Jersey
Mississippi
Oklahoma
New York
Louisiana
Illinois
Washington
Maryland
Arkansas
A new study found that most Americans do not know how long they expect to live, alarming researchers who say the lack of "longevity literacy" could mean many who believe they are prepared for retirement may run out of funds in their golden years.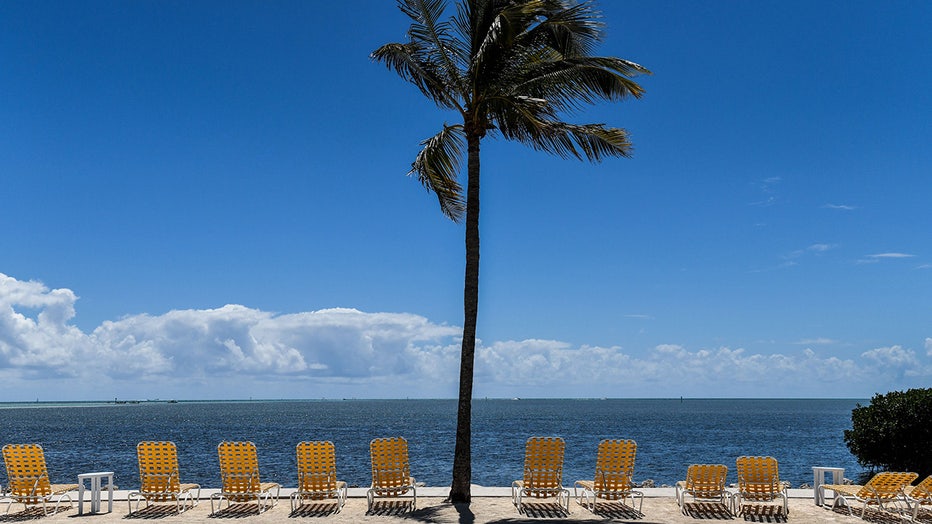 Empty lounge chairs are seen on a deserted beach at a resort in Windley Key, on March 22, 2020, during the coronavirus (COVID-19) outbreak. - The Florida Keys have closed down to visitors. Heavily relying on tourism, at the peak of high season, Flori
Only 37% of survey respondents answered correctly when asked whether they knew the life expectancy of Americans who are currently 60 years old. And more than half – 53% – either said they did not know the answer or underestimated how long they were projected to live by six years. 
RELATED: Most Americans don't know their life expectancy; that's a problem in retirement planning
Those results point to a problem when it comes to retirement planning, according to researchers, who note that a person cannot accurately plan how much they need to save if they are not even aware of how long their savings will likely need to last.
"The people who overestimate and the people who get it right behave quite similarly in terms of saving for retirement," GFLEC academic director Annamaria Lusardi told FOX Business, noting that the data shows that having "longevity literacy" increased the likelihood that respondents were on track with their retirement savings.
This story was reported from Los Angeles. FOX Business contributed.