Bentley's successor is Alabama's second female governor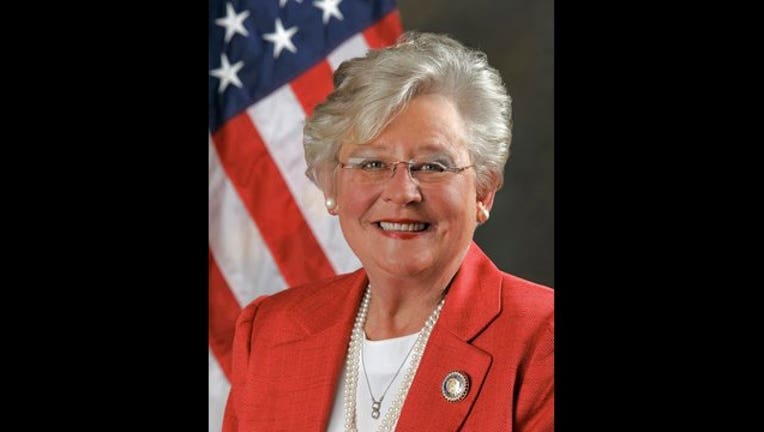 article
MONTGOMERY, Ala. (AP) - With Alabama Gov. Robert Bentley resigning one step ahead of an impeachment hearing, his successor becomes the state's second female governor and the first to rise through the political ranks on her own.
Kay Ivey, the first Republican woman elected lieutenant governor of Alabama, was also the first Republican to hold that office for two straight terms.
She entered the Old Senate Chamber for her swearing-in ceremony to a thunderous round of applause but bluntly stated the challenges ahead of her as the state's new governor in a brief speech.
"Today is both a dark day for Alabama, yet also one of opportunity," Ivey said, adding that her "administration will be open, it will be transparent and it will be honest."
Alabama's first female governor was Lurleen Wallace, wife of four-term Gov. George C. Wallace. She ran as a surrogate for her still-powerful husband in 1966 when he couldn't seek re-election because of term limits. She won, but died in office in 1968. Her husband regained the governor's seat in 1970.
The 72-year-old Ivey is from Wilcox County, the same rural area where U.S. Attorney General Jeff Sessions grew up. First elected lieutenant governor in 2010, she was re-elected in 2014.
Ivey's biography shows her as an accomplished stateswoman who got her start in Alabama politics as a House clerk and later became the first Republican elected treasurer since Reconstruction. Although her former position carried respect, it wielded little constitutional power besides being next in line to the executive office. Now, as governor, she has catapulted from a position of largely ceremonial duties to the highest elected seat in the state.
As the Senate's president and presiding officer, Ivey acted as a moderator who didn't offer opinions on legislation but instead directed the procedural flow in her signature honey-dripping drawl, cutting off senators whose speeches have gone on too long or namedropping distinguished guests in the gallery.
In private, however, lawmakers say she doesn't spare them tough questions.
"She is well in-tune to the issues," said Sen. Cam Ward, an Alabaster Republican who's sponsoring a much debated bill to overhaul the state prison system. "I think she will be a steady hand for state government."
Ivey, who immediately assumed the role of the governor after Bentley's resignation, will hold that position until the next general election in 2018.