Beam rifle takes down drones without destroying them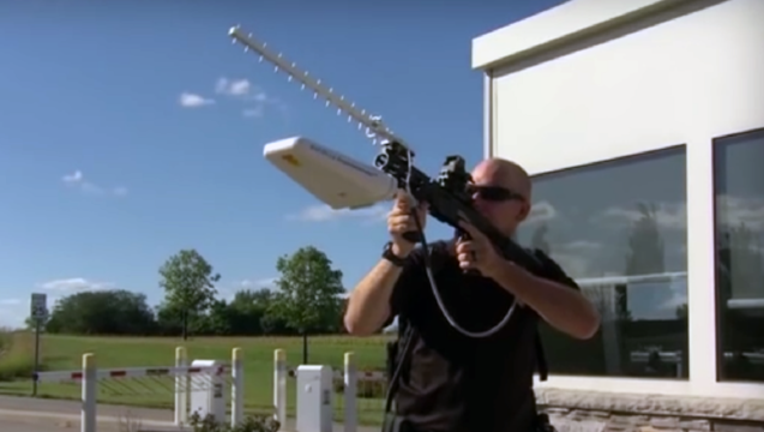 Here is one awesome way to take down a drone without destroying it--with a rifle. But it's not just any rifle. U.S. research company Battelle has invented their DroneDefender. It uses an invisible beam and radio control frequency disruption to bring down small rogue drones.
The point is to keep the drone in tact in case an investigation needs to take place. Small drones are sometimes used as surveillance or spying and that material would be pertinent during an investigation. The point-and-shoot DroneDefender has a range of 400 meters. It's also portable and weighs less than 10 pounds.
In this press release, senior researcher Dan Stamm stated:
"The DroneDefender can help protect us from those who may wish to do us harm. It can help us in numerous settings, from the White House lawn to bases and embassies overseas; from prisons and schools to historic sites. It easily and reliably neutralizes the threat."