Bats in 6 Minn. counties confirmed to have white-nose syndrome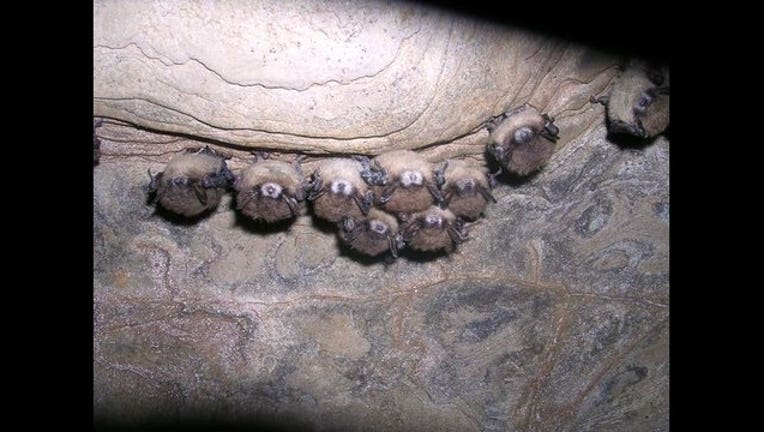 article
(KMSP) - DNR officials have confirmed white-nose syndrome, a potentially fatal disease for hibernating bats, in six Minnesota counties.
Minnesota had its first confirmed case of WNS a year ago in St. Louis County. The disease is now also in Becker, Dakota, Fillmore, Goodhue, and Washington counties.
Infected bats get a white fungal growth around their noses and on their wings. The disease is not harmful to people or other animals.
Recent DNR bat surveys show bat population declines in infected areas, ranging from 31 to 73 percent. Surveyors found the largest decrease at the Soudan Underground Mine in St. Louis County, where the disease was first confirmed.
"While some locations are still testing negative, the results of recent surveys lead us to conclude that WNS is likely to be present anywhere bats hibernate in Minnesota," said Ed Quinn, DNR natural resource program supervisor. "Four of Minnesota's bat species hibernate, and four species migrate. WNS will have a substantial effect on Minnesota's hibernating bat population. Neighboring states have reported declines of 70 to 95 percent in specific locations, as we recorded this year at Soudan Mine."
DNR officials are asking tourists who visit caves and mines with bat populations to wash their clothes and shoes to prevent spreading fungal spores to other areas.
The DNR is looking at a variety of treatment trials of fungicides that could kill the WNS-causing spores.
For more information about WNS click here.