Another car falls through ice in Blue Earth County, Minn.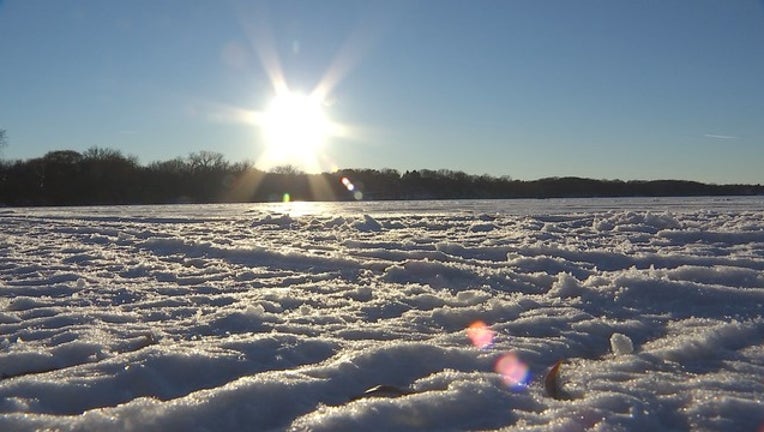 MADISON LAKE, Minn. (FOX 9) - Another car broke through the ice on Madison Lake Sunday, just one day after three cars broke through the same lake.
According to the Blue Earth County sheriff's office, a pickup truck broke through the ice Sunday night. While everyone suffered some level of exposure, no long-term injuries are expected.
Throughout the day Saturday, three cars broke through the ice. Luckily, everyone escaped without injuries.
Authorities are warning the public to be careful on the ice, as the unusual weather has made for unpredictable conditions.