American hunter's images of her black giraffe 'trophy kill' spark outrage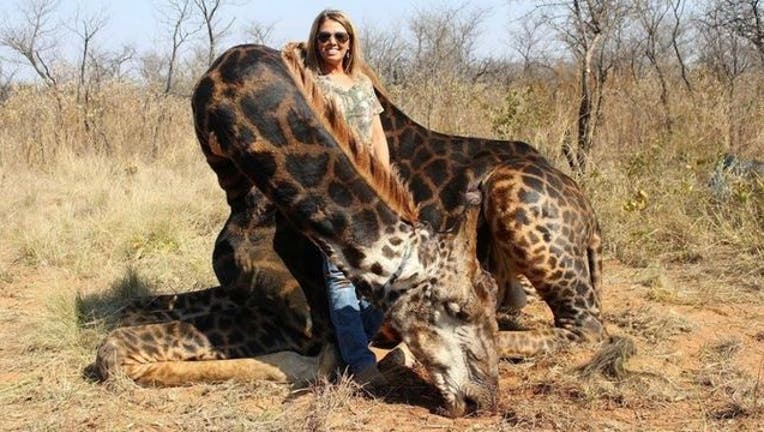 article
(FOX NEWS) - Photos of a female hunter from Kentucky proudly showing off the results of her "dream hunt" – a dead black giraffe in South Africa – have ignited a firestorm across social media after being picked up by a local African media outlet.
"White American savage who is partly a Neanderthal comes to Africa and shoot down a very rare black giraffe courtesy of South Africa stupidity," read the June 2018 tweet, posted by Africa Digest. "Her name is Tess Thompson Talley. Please share."
The controversial images, which were posted by a Kentucky woman identified as Tess Thompson Talley a year ago, show her standing proudly beside a dead giraffe bull along with the caption: "Prayers for my once in a lifetime dream hunt came true today! Spotted this rare black giraffe bull and stalked him for quite a while. I knew it was the one. He was over 18 years old, 4000 lbs. and was blessed to be able to get 2000 lbs. of meat from him."
Trophy hunting is a legal practice in a number of African countries, including South Africa, Namibia, Zambia and Zimbabwe.
Read more at FOXNews.com.